If you upload photos online, you might have tried a bunch of different applications that let you edit your images in various ways before you share them with your friends. Normally these apps are either lacking in important features or, even worse, offer a cluttered package that includes a plethora of confusing features. If you are tired of such applications, then Pixlr Express will be a breath of fresh air.
Pixlr Express is a free to use web application that offers numerous image enhancement features. The features are packaged in an intuitive interface that make usage not only easy but enjoyable.
People who are looking for a new image editing tool should check out the following 9 reasons that explain why you should give this app a try:
1. Supporting Various Sources
Normally, image editing web apps will ask you to upload the file that is to be edited. But this web application accepts not only local images, but also online ones.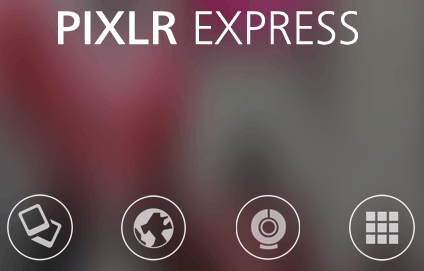 As if that was not impressive enough, the app even lets you take snapshots through your webcam and process them through the app's interface.
2. Editing Your Image in Various Ways
Although the application offers various filters and lighting tools, it still includes a suite of basic image editing tools. These tools include contrast level setters, cropping tools, and a lot more.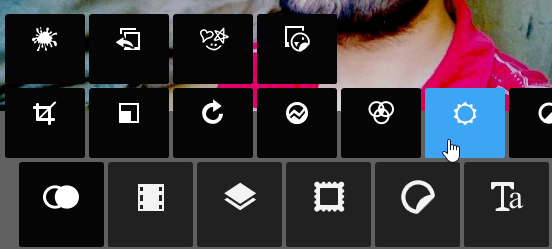 The editing tools can be accessed from the first set of options provided.
3. Various Image Filters
The range of image filters offered by Pixlr is truly impressive.
Once you have applied a particular filter to your image, you can further modify the filter by tweaking its detailed settings thereby enabling yourself to achieve just the image you want.
4. Adding Light Overlays to the Image
In the layers section, you will find numerous overlays that basically act as a layer of light that rests upon your image.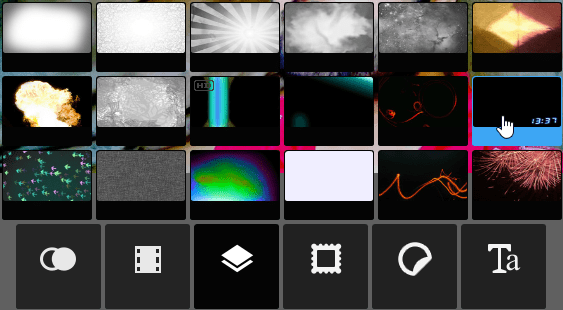 You can use the lighting layers to emulate fireworks, beams, and tons of other cool lighting effects.
5. Borders and Frames
I do not often use borders while editing images but a lot of people do. Sometimes, adding a simple (or a fancy) border can really bring out the best in an image. And thanks to Pixlr, you will not have to redirect yourself to a third party application to add these borders.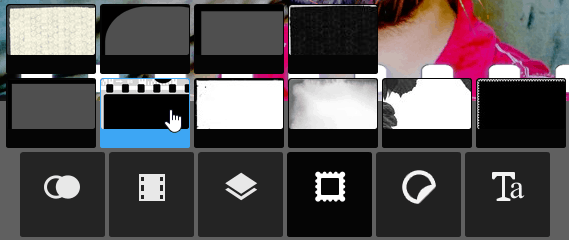 To add a frame, simply enter the relevant category of options from the app's bottom pane, select a border that you are interested in, and then approve the changes.
6. Accessories and Props
I was glad to see that the app's developers did not keep everything serious.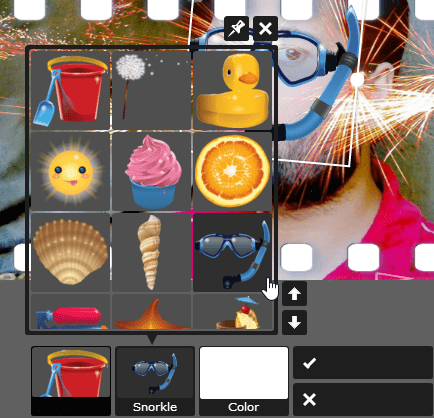 The accessories and props section lets you have fun with your image by adding funny icons to your image. These icons / image overlays come in wonderful variety. Once they have been added to the image, they can be resized, repositioned, and rotated any way you like.
7. Adding Custom Text to Images
Pixlr offers a text section that helps you quickly add text to your digital images.
The font alignment, font style, font size, and position for this text can be easily manipulated in the editing stage.
8. Selecting the Output Image Quality
The website that you plan to share the resulting image on might have a file size limitation. For this reason, you might want to tone down the output result's quality for the file to be less than a certain size.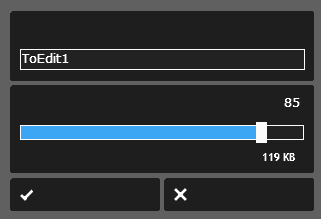 This can be accomplished within the app while saving your output file. All you have to do is adjust the slider to match your desired quality percentage value. The predicted file size of the resulting image is shown in the same mini window.
9. The Unlabeled Buttons
As you can see from the screenshots above, the buttons that are present in the app do not carry any labels. This feature adds a great deal of charm to the overall interface and increases the app's visual appeal.
In conclusion, Pixlr Express carries a lot of punch for a simple web app. The next time one of your images needs to be enhanced, do not forget to look into this app.
You can start using Pixlr Express by clicking here.