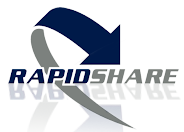 Rapidshare is still widely used online file sharing web service as compared to other file sharing websites. One of biggest disadvantage of using rapidshare is you need to wait for 30 sec before proceeding for downloading file and there is limit on number files you can download per day.
However you can use free rapidshare download manager like rapidshare plus to get rid of such limitations and automate the file downloading form rapidshare. Here another such good rapidshare download manager, Rapidshare Auto Downloader.
Rapidshare Auto Downloader 3.1 is free utility and can automatically download any file or list of files from rapidshare. You just need to provide rapidshare file download url link to Rapidshare auto downloader that's it. Rapidshare Auto Downloader will download all files present a queue.
Features of Rapidshare Auto Downloader 3.1
– Download a group of links from rapidshare (one by one).
– Download incomplete downloads until all links are downloaded.
– Set up proxy and alerts
– Automatically scan file with antivirus after download
– Auto shutdown feature
– Load and save the download list.
– Check for new versions automatically.
Screenshot of Rapidshare Auto Downloader 3.1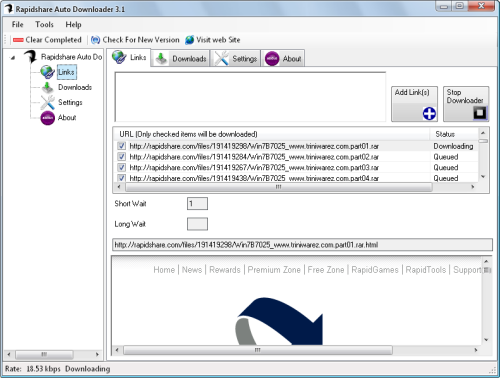 You need to have .net Framework installed on your computer to use Rapidshare Auto Downloader 3.1.
Download Rapidshare Auto Downloader 3.1.