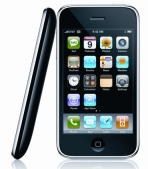 It has been quite some time to iPhone 3.1.2 OS jailbreak and unlock tools release, as of now users have number of options like PwnageTool 3.1.4, Blacksn0w and the ultimate jailbreak & unlock tool Redsn0w for Windows & Mac.
Recently iPhone Dev team member Musclenerd had tweeted about Redsn0w 0.9.2 beta release which has quite new features like change boot or recovery logos, enable "verbose" booting. Etc.
If you were waiting for Redsn0w 0.9.2 final release then your wait is over, iPhone Dev Team has official released final version of Redsn0w 0.9.2 to jailbreak/unlock iPhone 3.1.2. They are also getting ready with Redsn0w 0.9.3 which will come with internet tethering option.
Those of you who want to experiment with your internet tethering options over cellular, can download Redsn0w 0.9.3 using links provided at the end. This is only useful for iPhone 3G & 3GS users.
Redsn0w 0.9.2 doesn't not provide untethered jailbreak to the users with brand new iPhone 3GS, iPod Touch 3G.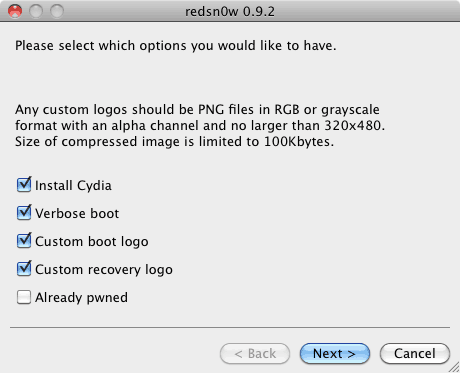 Download Redsn0w 0.9.2 (Mac).
Download Redsn0w 0.9.2 (Windows).
Download Redsn0w 0.9.3 (Beta) (Mac).
Download Redsn0w 0.9.3 (Beta) (Windows).
Check out iPhone wikee for more information.