There is no scarcity of download managers for Windows however, not all of them are perfect and offer a perfect download solution for downloading videos, audios and files or seamless browser integration for one click download. Though FlashGet and Orbit Downloader offers many neat features and no download manager can come close to them, but things might change with brand new EagleGet download manager.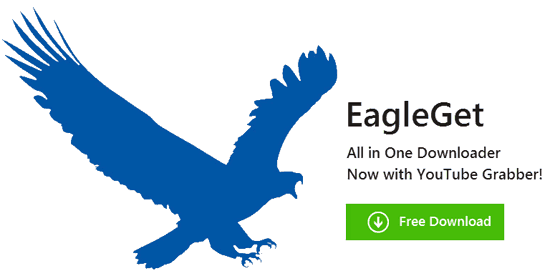 EagleGet has plethora of options and is not just simple download manager with pause, resume and stop functionality. EagleGet is video downloader, download accelerator, video converter and all of above absolutely free for use.
EagleGet is designed with multi-threaded technology for download acceleration and claims to increase download speed by up to 6 times. Built-in resume functionality saves your time from re-downloading broken download due to system crash, connection loss or power outrage.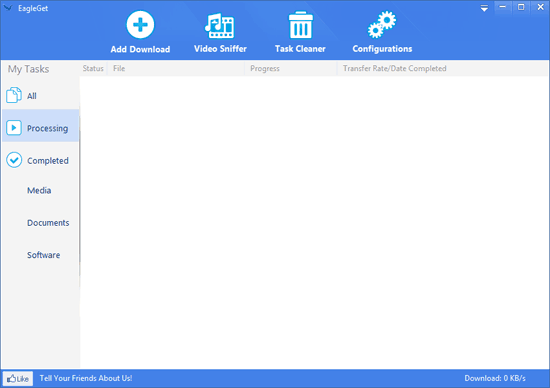 The user interface of EagleGet is far better than the rest of the download managers and matches perfectly with Windows 8 metro ui. The user interface is very simple to understand, all the control options such as adding new downloads, configurations, video sniffer etc are at the top, whereas your download tasks are listed on the left navigation menu.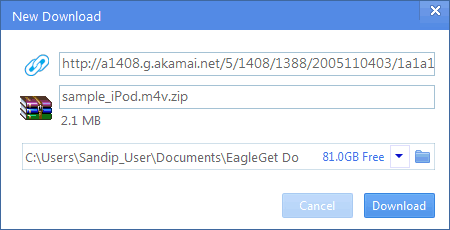 We really liked the way EagleGet categorises your downloads into Media, Documents and Software, a similar feature which FlashGet also offers.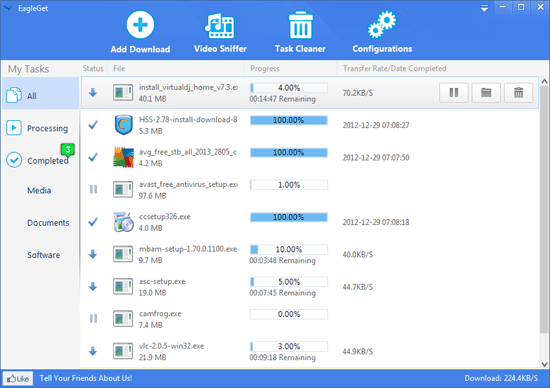 The one feature which EagleGet definitely has to boast about, is its video grabber which supports not only popular video sites such as Youtube but also Facebook, Dailymotion, Pandora Music, Google Videos, MSN videos and many more. One more unique feature that EagleGet offers over the rest of the download managers is support of https, rtsp, mms protocol.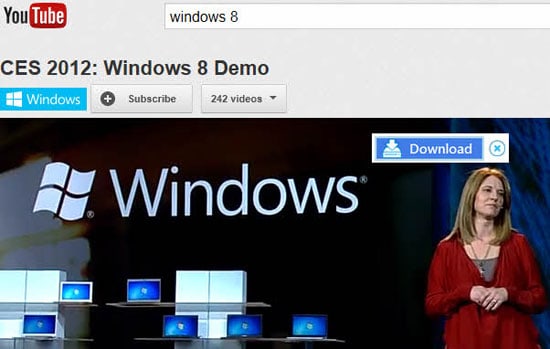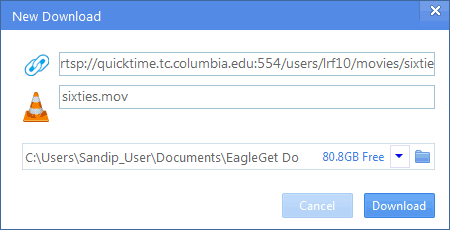 EagleGet has options to integrate with popular browsers like Firefox, Google Chrome and IE. Once you integrate with browse, EagleGet will automatically add download button beside videos and other downloadable files or you can simply use right click context menu option to download with EagleGet.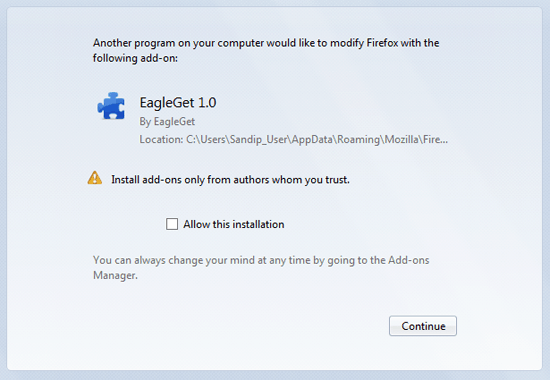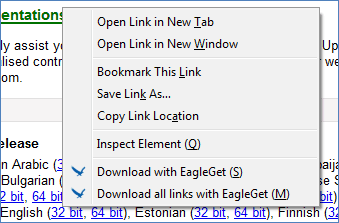 Like all other download managers for windows, EagleGet also comes with small floating window, aka Taskmonitor to view in progress downloads and also offers options to control file downloads and change settings.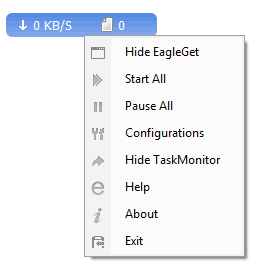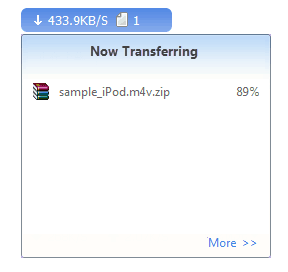 The EagleGet configuration dialogue box has all the required options which you would like to change. From general options such as download directory, auto start with Windows, minimize to system tray to more complex options such as, browser integrations and default file types to automatically start downloading are available.
We are quite impressed with the work of developer behind EagleGet, even though EagleGet is still in its early betas but works out of the box and without any issues and feels more like a final product. EagleGet will be definitely replacing FlashGet from our desktop from today onwards, and we hope this will become one of the popular download manager of 2013 for Windows.