The default Windows copy-paste functionality is pretty much complete and serves the purpose most of the time. But the lack of features such as 'resume' and 'multiple file copy-paste' forces us to look for possible alternatives to it. In our quest to obtain a better copy-paste tool, we have found three amazing yet free tools.
Not only do these tools offer more features and capabilities but also speed up the copy paste process, which is reasonably faster when you are copying large files using them. So let's have a look at the following free alternatives to the Default Windows Copy-paste functionality-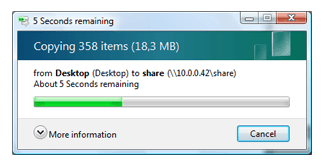 TeraCopy
TeraCopy is a small program that is designed to help users copy and move files from one location to another at the maximum possible speed.
It needs to be installed just once and automatically takes over the default Windows copying utility whenever you copy and paste a file to its location.
Just click on 'Start Now' once the 'Copy Waiting' dialog box appears and the copying process starts.

TeraCopy is a very useful tool and saves a lot of time. For instance it almost tripled the data transfer rate of an mp4 file from the main HDD to a USB Flash drive. The data transfer rate without Teracopy was averaging around 3 MB/second and with TeraCopy installed it tripled to 9MB/second.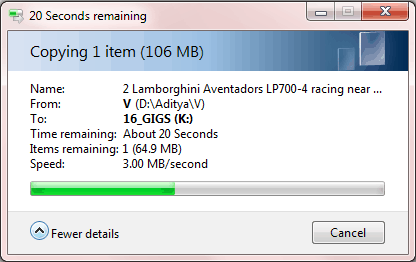 ExtremeCopy
ExtremeCopy has a simplistic interface which seems a bit outdated. Like Tera Copy, it speeds up the copying process by about 3 times.
Files can be copied using the application interface of ExtremeCopy where the source and destination folder can be specified.
The easier way to do it is however, simply copying and pasting the file at its desired location. ExtremeCopy directly takes up the copying process and speeds it up.
While copying the same mp4 file to a USB Flash Drive using ExtremeCopy, we got a speed of about 8.5MB/s which is almost similar to that of of Teracopy, though realistically slower if we get into the minute details.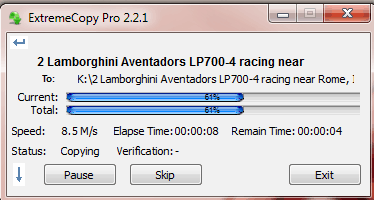 Copy Handler
Copy Handler is another tool that speeds up the process of copying files from one location to another. Using it is similar to the other two tools. After copying the file of your choice, go to the destination and select the option '(CH) Paste'.This starts the file transfer to the destination.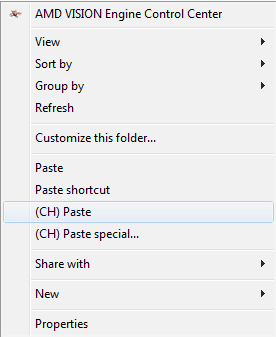 The best part about Copy Handler is that it is the fastest of the lot. Copying the same mp4 file to the USB Flash Drive gave an average speed of 9.86MB/s which is faster than the other two tools we tested.