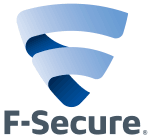 In past we have covered several Antivirus Remover utility like Bitdefender uninstall tool, Norton Antivirus Removal Tool, AVG Remover, Nod32 Removal Tool, Avast Uninstall Utility, AVG Identity Protection Remover & K7-Antivirus Uninstallation utility.
Now here is yet another antivirus uninstallation tool. F-Secure Antivirus. F-Secure Uninstallation tool will uninstall and completely remove F-Secure Service Platform 5.x, 6.x, F-Secure Anti-Virus and F-Secure Internet Security 2005, 2006, 2007 from workstations.
Unfortunately this tool cannot remove when F-Secure is installed on unsafe directories such as c:\, c:\windows or c:\program files. That's because it will delete the directory into which F-Secure was installed.
Downlooad F-Secure Uninstallation Tool.
Source : WebTrickz