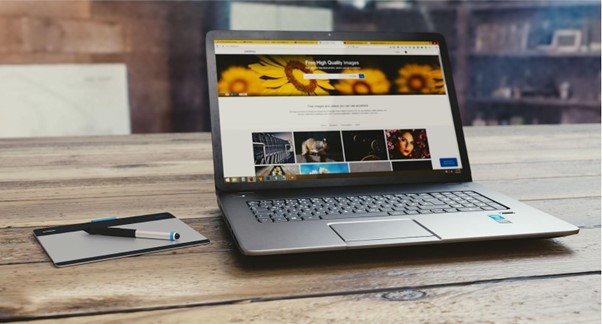 Are you an HP laptop owner? Over time, you may run into some common problems that most users often face. Fortunately, the most common issues are easy to resolve on your own and keep your HP laptop working seamlessly. Below you will find the most common problems faced by users of the laptops from this manufacturer. And of course, you will learn about how you can fix them.
Top 6 Most Common Problems with HP Laptops and How to Fix Them
Let's proceed with the most common issues HP Laptop owners face and the ways to fix them.
1.   HP Laptop Power On/Off Problem
If you are faced with the fact that your laptop does not turn on and you do not know what could be the cause of the malfunction, then there are several options. You can use the services of professionals who can quickly identify the problem and provide you with a solution. If you are not yet ready to turn to specialists for help, then you can use the online service that specializes in HP laptop troubleshooting and get a guide to solve the problem. Most frequently, the reason is that your battery is worn out, and in this case, the issue can be resolved by simply replacing the battery with a new one.
2. The Laptop Is Not Connecting to WiFi
Also, some owners may encounter such a problem that the laptop does not connect to Wi-Fi. First of all, you should make sure that everything is in order with your Internet connection and that the problem is not related to the low signal or Wi-Fi interruption. You can test the Wi-Fi connection with the help of another device. In case everything is fine with your Wi-Fi connection, you need to check some settings on your laptop.
First of all, you need to make sure that the time and date are set correctly. After that, you should check for available updates and update your laptop. The latest update can fix many issues and keep your laptop running at peak performance. It is also worth trying to restart your router and reconnect your laptop to the Wi-Fi connection. Sometimes the problem is possible to eliminate with the ordinary reboot process.
3. Flickering Laptop Screen
Speaking of the most popular problem, it will be screen flickering. What is it connected with? Usually, the reason is that there are too many light sources in your room, and the screen may be brighter than the light in the room. Therefore, you can correct the situation by changing the brightness of your monitor or by calibrating your light in the room. Also, you can use a specialized screen protector for your screen. Such a film has an anti-reflective coating, so you can forget about such problems as screen flicker and dust.
4. The Laptop Is Lagging And Slow-Working
Over time, using a laptop may cause difficulties regarding the speed of performing some tasks. For example, resource-intensive applications may freeze, which will require more time to complete the task. What can be done to get rid of such problems and improve the performance of the device?
Some apps may run in the background. That is, they will consume a significant portion of RAM as well as computing power. To do this, you need to stop them through the menu service. Hold the key combination Alt + x and open the RUN prompt. Next, you need to type "msconfig", press "Enter" and get the System Configuration menu. Then go to the "Services" tab and check the "Hide all Microsoft services" box. Next, you can see what programs are running in the background and proceed to disable them.
5. Device Charging Problems
The battery is important for the performance of your laptop. If the battery does not receive a full charge, this can lead to numerous problems. In the future, this can lead to the fact that your PC will no longer fully charge.
As for HP laptops, many are faced with the problem that the device is not charging. What is the reason? There are several reasons why your PC may not charge. The first thing to do is to inspect the charging wire for any damage. After that, you should make sure that you have connected the charger correctly. It is also worth considering whether the outlet you use is working. If all of the above does not work, then it is worth contacting professionals in order to check the life of the battery. If the battery is good, then all you have to do is to buy a new charger.
6. Laptop Overheating Problem
Overheating is another frequent problem among HP laptop owners. What to do if you start to notice that your laptop heats up quickly? Something may have gone wrong with your cooling system. In most cases, you can fix such a problem with the replacement of one component. As a rule, the cost of such repair work is quite affordable. However, do not turn a blind eye to this problem, as in the future it may lead to problems with the motherboard of your laptop. And then the cost of repair work in this case will be much higher. You can also consider a special stand that will protect your laptop from overheating. This is especially true for those who spend a lot of time at the computer.
Wrapping Up
Purchasing an HP laptop is a good idea, as the gadgets of this brand are of high quality and durability. However, from time to time some malfunctions may occur. In this case, it is extremely vital to identify what the problem is and get rid of it. After all, timely repair is an opportunity to extend the life of your laptop. And of course, do not ignore minor failures that you can fix yourself because it's so simple.