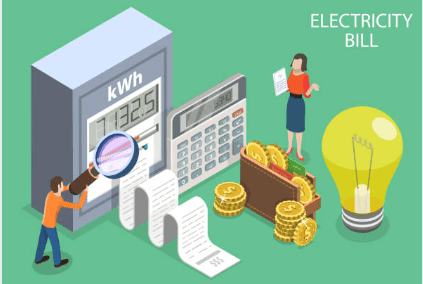 Utility billing software is a must for any business or organization that needs to keep track of its utility usage and costs. There are several important features to look for when choosing this software, including tracking multiple utilities, creating invoices, and managing payments. We're listing the top features for your online business's billing software that will help you choose the one that is best for your needs.
What is a Utility Billing Software?
Most businesses have some sort of utility bill they must pay monthly. This can include water, electricity, gas, and even trash service. While some businesses have dozens of utilities to worry about, others may only have one or two. This is where utility billing software comes in handy.
Utility billing software can help businesses keep track of all their bills in one place, budget for utilities, and avoid late payments. Many utility companies offer online bill payment services, and some billing software programs integrate with these services. This can make it easier for businesses to pay their bills on time and avoid late fees.
Top 10 Features Billing Software Must Have for Smooth Business Operations
As a business owner, your utility billing software must have all the features you need to run your business smoothly. Below are some of the features that you should look for in the software before choosing it for your utility billing needs:
1. Easy-To-Use Interface
The last thing you want is a complicated interface that is hard to use. A good piece of software should have a user-friendly interface so you can quickly get started and avoid any headaches. Look for software with clear instructions and an intuitive design.
2. Meter Management
Meter management is vital for businesses with multiple utilities. This feature allows businesses to track their usage and avoid overcharges by ensuring your software correctly reads meters. Meter management can also help businesses detect leaks or other problems with their utilities, preventing costly issues down the line.
3. Accurate Bills
This is essential if you provide services for more than one utility company. Your software should be able to track usage and bill each customer accordingly. Trusting that your utility billing software is accurately calculating and issuing bills would be best. This way, you can avoid overcharges or undercharges, which could cost you money.
4. Payment Options
The billing software should be able to accept various payment types from your customers, such as credit cards, checks, and bank transfers. This way, you can make it easy for them to pay their bill, regardless of their preferred payment method. An automatic payment feature will allow customers to set up recurring payments, so they never have to worry about forgetting to pay their bills on time. Save your time and money both ultimately. Your software should allow customers to view their account balance, make payments, and see a history of their payments, all online!
5. Detailed Reports
Detailed reports can give valuable insights into your business's finances and help you make more informed decisions about where to allocate your resources. Your billing software should offer comprehensive reporting capabilities. You should be able to run reports on-demand or schedule them to run automatically. The reports should be customizable to include the most important information.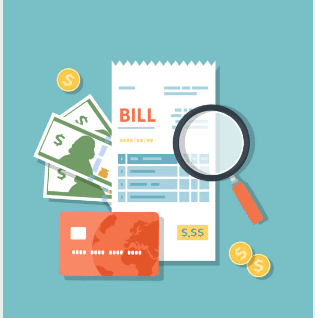 6. Customer Management
The software makes managing customers, their accounts, and payments easy. It can automate many tasks associated with customer management, including account creation, customer communications, and payment processing.
This type of software must include features that:
Help manage the customer lifecycle, from account creation and payment processing to personalized offers based on preferences and account records.
Help track customers' payments made and outstanding balances, discounts, and billing dispute queries.
Make it easy to process miscellaneous customer requests, from adding a new product to their service to resolving an inquiry or complaint.
7. Invoicing
Another important feature of billing software is the ability to generate invoices. This feature will allow you to quickly and easily create customer invoices based on usage. Invoicing can be time-consuming if done manually, so this feature can save you a lot of time and effort.
8. Real-time Rating
Your utility billing software should have the ability to rate in real-time. This enables you to set different rates for different services and aspects of your business. The real-time rating also tracks usage and ensures you get the most out of your customers.
Flexible consumption rules, discount sharing, and other advanced features are also important. Ensure that your software can handle all of the above before purchasing.
9. On-Premise or Cloud-Based
Consider software deployment first. Cloud-based solutions are hosted by the vendor, whereas on-premise solutions are deployed on your servers. On-premise solutions often cost more upfront than cloud solutions, but their total cost of ownership is cheaper. When choosing, consider both short-term and long-term expenses.
10. Integration Requirements
Integrating with other systems is essential for efficiency and accuracy in your utility billing process. Make sure the software you choose can integrate with other business tools you have.
Some More Important Features to Consider
There are a few key points to consider when selecting utility billing software for your business. Security, 24/7 customer support, and scalability are all crucial factors to keep in mind.
The software should be secure, with encryption and other security features that protect your data.
If you have any questions or problems, it is vital to have access to customer support 24 hours a day, seven days a week.
As your business grows, your utility billing needs will change. Make sure the software you choose can scale with your company.
Conclusion
Your utility billing software needs to have some key features to be effective. Look for software that will allow you to track your usage and billing, generate reports, and manage your customers' accounts. Picking a time- and cost-effective software will save you headaches in the long run. Utility bills can be a considerable expense for businesses or individuals. But with quality billing software, you can better keep tabs on your usage and budget.