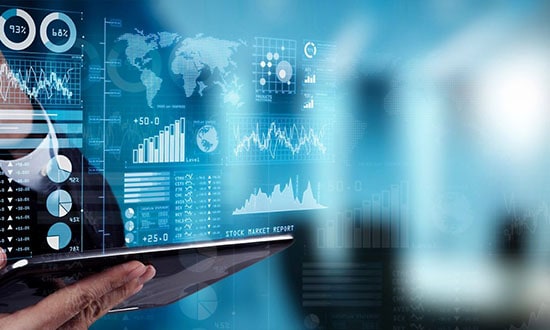 If you're a digital nomad, you've probably heard of ways to automate your finances using technology. In this article, we'll talk about why it is essential to automate your finances and how to do it. Read on for some of the most important tips. Here are a few examples:
Make A Reverse budget
Before you automate your finances, make a reverse budget. Write down all your financial goals, prioritize them, and prioritize tradeoffs. After this, you'll be well on your way to automating your finances. Next, you'll want to set up the right accounts, such as a primary checking account, which acts as a "Grand Central" for your cash. This account allows you to withdraw some money on a predetermined schedule.
Stock Market
If you're looking to invest in the stock market, then you might want to consider using an automatic investing system. Automatic investing software allows you to buy and sell stocks on a predetermined schedule. You can set up your purchase anytime, even after the market closes for the day. Your purchase will be placed the next day after the market opens again. There's no price guarantee with this service, and prices may change between your scheduled trades and when you make them.
Choosing A Robo-Advisor
When choosing a robo-advisor, investors should pay attention to their investment goals and personal information. Every investor has different goals. Some are looking for a vacation, while others are saving for retirement. Most robo-advisors build portfolios using index funds and low-cost ETFs. Index funds are aimed at mirroring the behavior of a particular index. Robo-advisors charge a fee for their work, but these fees may be prorated monthly.
Acorns
With Acorns, you can regularly automate your finances by investing in small amounts. You can link multiple accounts or just a few cards to invest. Once you've made a small investment, the app will round up your change to the nearest dollar and automatically deposit it into your investment account. You can also invest once and forget about it. This method will save you from worrying about your investments because Acorns is secure.
Robinhood
With a free online account with Robinhood, you can invest in best stocks, ETFs, options, and even cryptocurrencies. In addition, the Robinhood app has an onramp to investing that's seamless and borderline addictive. You can also use the platform for educational purposes. Robinhood's Learn section includes market explainers and financial education. It has had a 250% increase in unique users since January 2020.
TD Ameritrade
You can set up an automatic investment plan at TD Ameritrade, including mutual funds or recurring deposits to your broker's account. TD Ameritrade also offers a free broker service that will prevent you from paying recurring commissions on your investment. Many traders prefer TD Ameritrade as it has a user-friendly trading interface and various low-cost investment options. Although most people don't need a hand-holding service to invest, Managed Portfolios can be helpful if you are not disciplined.
Use of Credit Cards
Whether you use credit cards or automate your finances with technology, tracking your spending and making sure you have enough money to pay your bills is essential. It is important to note that a credit card can be a great way to increase your savings while allowing you to earn rewards on everyday spending. To get the most benefits from automated systems, align your spending habits with your credit cards and try to pay yourself first. Then, start directing a percentage of each paycheck to savings or emergency funds.
Set up Automatic Transfers
If you're a digital native, you might already be accustomed to using technology to manage your finances. For example, automated payments and transfers let you set up an automated payment or transfer in advance of a certain date or amount. This helps you avoid unexpected bills and overdrafts. Of course, the best way to set up automatic payments and transfers is to link your accounts. You can also choose to automatically pay your creditors.
Online bill pay
Automated bill payments also prevent you from incurring late fees and damaging your credit score. When automating your finances using technology, pay attention to your bills' due dates. Make sure to set up recurring transfers to avoid overdraft fees and debt. Depending on your pay schedule, you should also pick a day that suits you best. For example, if you're paid twice a month, you might want to set up automatic transfers for some bills and not others. In this way, you'll never miss a payment or be late again.
Conclusion
There are many benefits to automating your finances using technology. Automating your finances will help you maintain your cash flow system better and reduce your stress levels. One of the most obvious benefits of automating your finances is the time savings it can provide. For example, the convenience of direct deposit eliminates the need to make the trip to the bank each payday. Other benefits include automatically setting aside a portion of your paycheck for emergency savings. Automated payments are handy for those who have trouble paying bills or have a limited income. Automated payments also allow you to monitor your finances at any time. Once you've set up a system to automate these tasks, you'll be surprised by how much free time you have to spend on other activities.