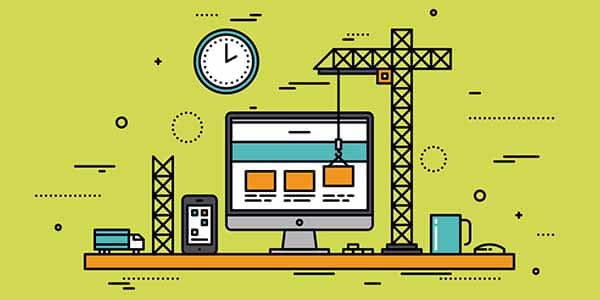 If you are interested in building a website and have begun to research the project online, chances are you have seen an advert for Wix, GoDaddy or Squarespace. These three are the market leaders in the website builder industry, and they account for more market share than the rest of their competitors combined. Estimates vary, but some have put the market share of the "big three" as high as 75%.
But there are many, many alternatives. Of course, we don't mean to denigrate the likes of Wix or Squarespace, as they are leaders for a reason. But while many customers are happy with their service, it's also true that their product isn't suitable for every new website.
For that reason, we have put together six steps for deciding on a website builder: some obvious, some not so. Again, it's not our intent to single out any site as the best, as all have pros and cons. Instead, it's about providing a general blueprint to direct you towards the right one.
Step 1: Do You Want to Pay?
Yes, none of us really want to pay. But it's about cost-benefit analysis. You can find some free website builders that do a fine job, including options from some of the big brands mentioned above. But the free product is always going to have limitations and could hold back your business or project. Most website builders will have multi-tiered pricing options, alongside extra payments for add-ons. Make an evaluation of your budget and goals, and then check out the pricing.
Step 2: Make A Checklist
Steps within steps. But you should make a checklist of what you want for your website. It could be a long list of features including, blog options, booking systems, shopping cart/online store, SEO help, social media integration, photo and gallery options. Do a box-ticking exercise, measuring up the features you need and applying them to your budget.
Step 3: Get An Expert Opinion
These days, you can find a five-star review for just about everything. But an honest appraisal is what you need for a website builder. Top10.com is a good option for comprehensive reviews of top website builders. If you look at its review of Network Solutions – you can read more about it here – you will see how it breaks down pros and cons clearly, while also giving practical explanations of how and where Network Solutions could improve. That sort of insight is crucial to your decision.
Step 4: Evaluate Your Skills
Website builders are made by people who are au fait with coding and computer software. Not everyone who wants a website has those skills. To be fair, most website builders are easy to use, but some are better geared towards the technology layman. Square Online and Site123 are among the options that suit those with little to no idea about things like coding.
Step 5: Your Growth Options
Your website builder effectively becomes a partner to whatever enterprise you are pursuing. But if it is a business, you need to ask whether the platform you have chosen is going to grow with you. If you are ambitious, then it might be better to go with something like BigCommerce, which is a specialist, designed to handle large volumes of sales and comes with lots of in-built features. Be aware, though, that its pricing is way above the norm.
Step 6: Take It For A Test Drive
Many website builders will have free versions, but some will have free-trials for the premium versions. It's worth choosing an option with the latter, providing that it fits the requirements listed in the previous steps. If you don't like it – sometimes we can't put our finger on the reasons why we don't like 'the feel' of a website builder – try another. As we mentioned, the platform should act as a partner for your project, and you'll want to make sure it's the right one.