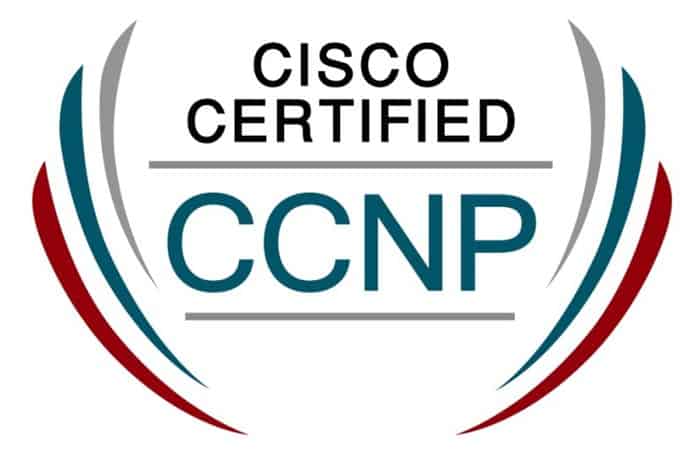 Cisco 300-075 CIPTV2, Implementing Cisco IP Telephone & Video, Part 2, consists of 50-60 questions, and the candidates are allotted 75 minutes for the completion. The test evaluates the students' skills and knowledge of the implementation of a Cisco Unified Collaboration solution in a multi-site environment. The exam is aimed at those professionals who want to achieve the CCNP Collaboration credential. The 300-075 test covers globalized call routing, uniform resource identifier, Cisco unified survivable remote site telephony, global dial plan replication.In addition to this, it evaluates the knowledge and skills of test takers regarding Enhanced Location CAC (Call Admission Control) and mobility characteristics, such as Cisco Extension Mobility, Cisco Unified and Device Mobility. It also explores the role of Cisco Expressway Series and Video Communication Server, as well as how they both work with Cisco Unified Communication Manager.
There are some specific topics that the individuals are required to learn prior to writing the 300-075 CIPTV2 exam. These topics involve VCS Control, implementation of Call Control Discovery – ILS, Collaboration Edge: VCS Expressway, and etc.Each topic has a list of subtopics that enumerate what the examinees need to know about the theme. It is recommended that you go through these subtopics to be able to understand what you are required to learn during your preparation for the test. Besides, the percentage associated with each of the topics indicates the weight of questions that can be expected from each of them. You can see them on the Cisco website. It is very important that you take note of this when preparing for your certification exam so that you know where to focus most of your energy in the course of your study.
Overview of Cisco 300-075 Exam
Cisco 300-075 is a computer-based test administered by Pearson VUE. The exam measures the knowledge of candidates on implementing multifaceted CIPTV2 pillars in a multi-site set up. Those individuals who pass this CIPTV2 test will be awarded the CCNP Collaboration credential. It is highly recommended that the candidates study the exam content prior to writing the test to achieve the desired score. There are numerous online platforms that offer training and preparation tools that will enhance your chance of success. Examsnap is one of such platforms. The site offers training courses, practice questions, as well as exam dumps for Cisco 300-075. It is essential to reiterate that this test is a job role-focused one designed to optimize the skills of students to deliver valuable and long-lasting solutions in an IT set up.
To sit for this exam, you are required to have earned the CCNA Collaboration or the CCDE/CCIE certificates. In addition to this, it is recommended that the candidates have at least two years ofwork experience in an IT environment. You should have competence in performing technical tasks that may be advanced through writing this Video and IP telephony test.
The certificationexam is mainly targeted at those individuals who have completed the required training. The professionals can be network engineers and network administrators. In addition to this, the system engineers who want to expand their skills and obtain a globally recognized credential are also target audience of Cisco 300-075.
5 Preparation Options for Cisco 300-075 Exam
Learn from a professional
There are some concepts and techniques that you might not understand fully when you study on your own. However, with an instructor, you can learn everything without issues. By studying with a specialist you are able to ask questions and verify your assumptions on specific areas of the certification content. There are various online platforms that offer instructor-led courses. You might want to check out the Examsnap website. This is one of the leading online platforms for the IT certifications across the world.
Understand the exam content
In fact, there is practically no way you can be assured of success if you can't take time to understand what the exam is all about. The content explains everything that the test will evaluate, and you can build your study plan based on this. Visit the official website and follow the updates PrepAway 300-435 ENAUTO
Understand major concepts
When it comes to your Cisco 300-075 exam, precision and clarity are very important. You must be able to explain key concepts in a concise and straightforward manner. Writing a long essay on a single concept will only earn you the maximum points for that concept. For instance, if you were supposed to provide four concepts but you focus only on two of them, no matter how elaborate you explain those two, you can't get the points for these four ones. This means you have to learn the major concepts and be able to explain them in concise terms.
Identify weak points
While preparing for your exam, it is crucial that you identify your weak points. Doing this will help you know what to focus on. When you have identified these areas, study them and develop competence in them. Irrespective of what you understand or what you don't, the certification test will cover all concepts entailed in the exam topics. To enhance your chance ofsuccess, it is critical that you learn each topic thoroughly. Make a plan in such a way to cover everything.
Take practice tests
Work on practice questions regularly to hone your test taking skills. This will also help you identify your weak areas so you can focus on such areas. Examsnap offers real exam questions that you can practice with. A high percentage of students have claimed that the questions they practiced on this online platform came out word for word in their actual exams. To be more confident in the test, you might want to consider using this site for your exam preparation.
Conclusion
Before sitting for Cisco 300-075, you need to gather all the information about this certification test. Then, prepare seriously and demonstrate your knowledge.