Compared to other mobile platforms, iOS devices have one of the best built-in video recording features and some of the best video recording apps available on the App Store. The "Tempo" is the newest addition to that list and it lets you combine the Time-lapse and Slo-mo feature in a single video. In the default camera app, you can do only one at a time. Either you can record a Time-lapse video or a Slo-mo, but using Tempo, any video can be converted into a slo-mo or a time-lapse video in just seconds. Here's how it works.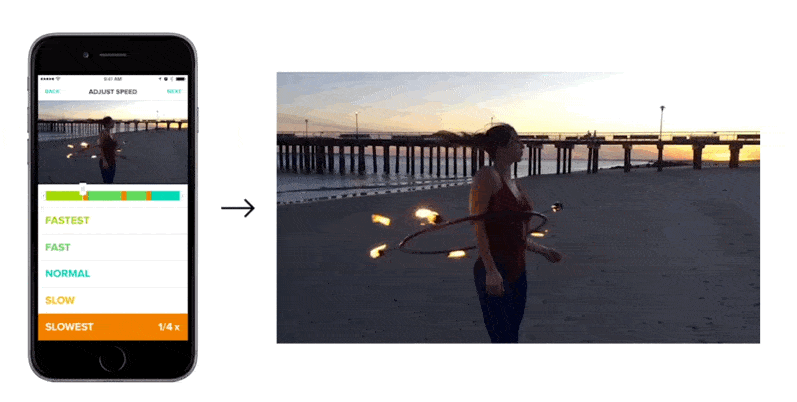 The Tempo has both free and premium versions. The Premium version of the app costs around $4.99 and the free version doesn't have any restrictions on the features, but it will carry a watermark on the video. To start with Tempo, first you need to choose a video. The home page of the app contains all the videos on your device. Either you can choose from that or you can take a new video right from the app.
Once you choose the video, you will be asked to choose a theme song from the list of tracks displayed. An interesting feature in choosing the theme music is, if you'd like to start from the middle of a track, just pause the music over there and click Next. That's it, music in your video will automatically start from the place you've left. When you click Next, you will see a window, as shown in the screenshot below. Here's where you can edit the video.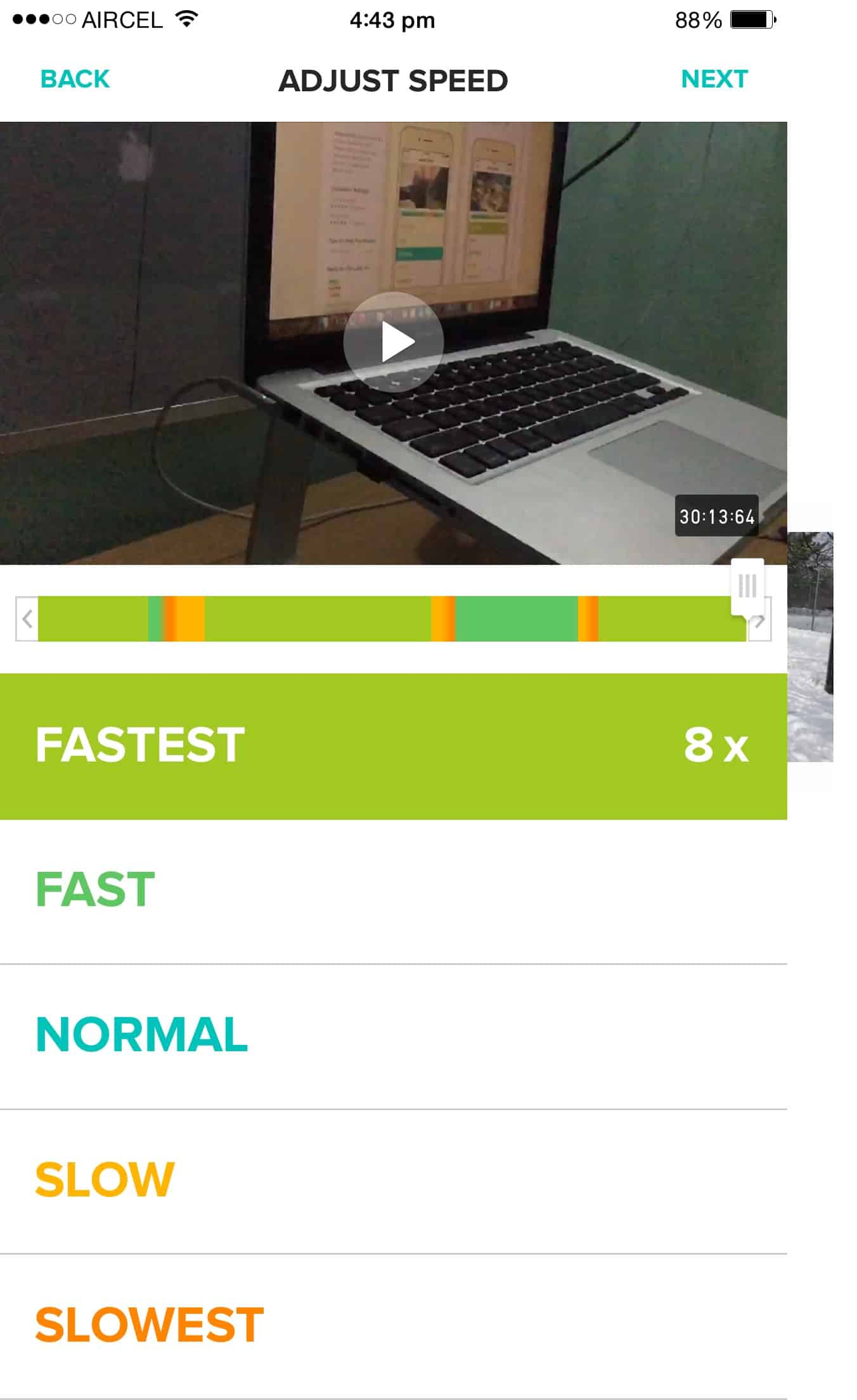 Editing the video is pretty simple. Click the "Play" button on the top and select different speed levels in the bottom menu. The "Fast (x8)" and "Fastest (x4)" will create the Time-lapse effect and "Slow (1/4x)" and "Slowest (1/8x)", will create the Slo-mo effect on your video. All you have to do is, just tap on the fast and slow buttons in the place you need. If you have missed a sequence, just drag that slider back to that place and adjust the speed.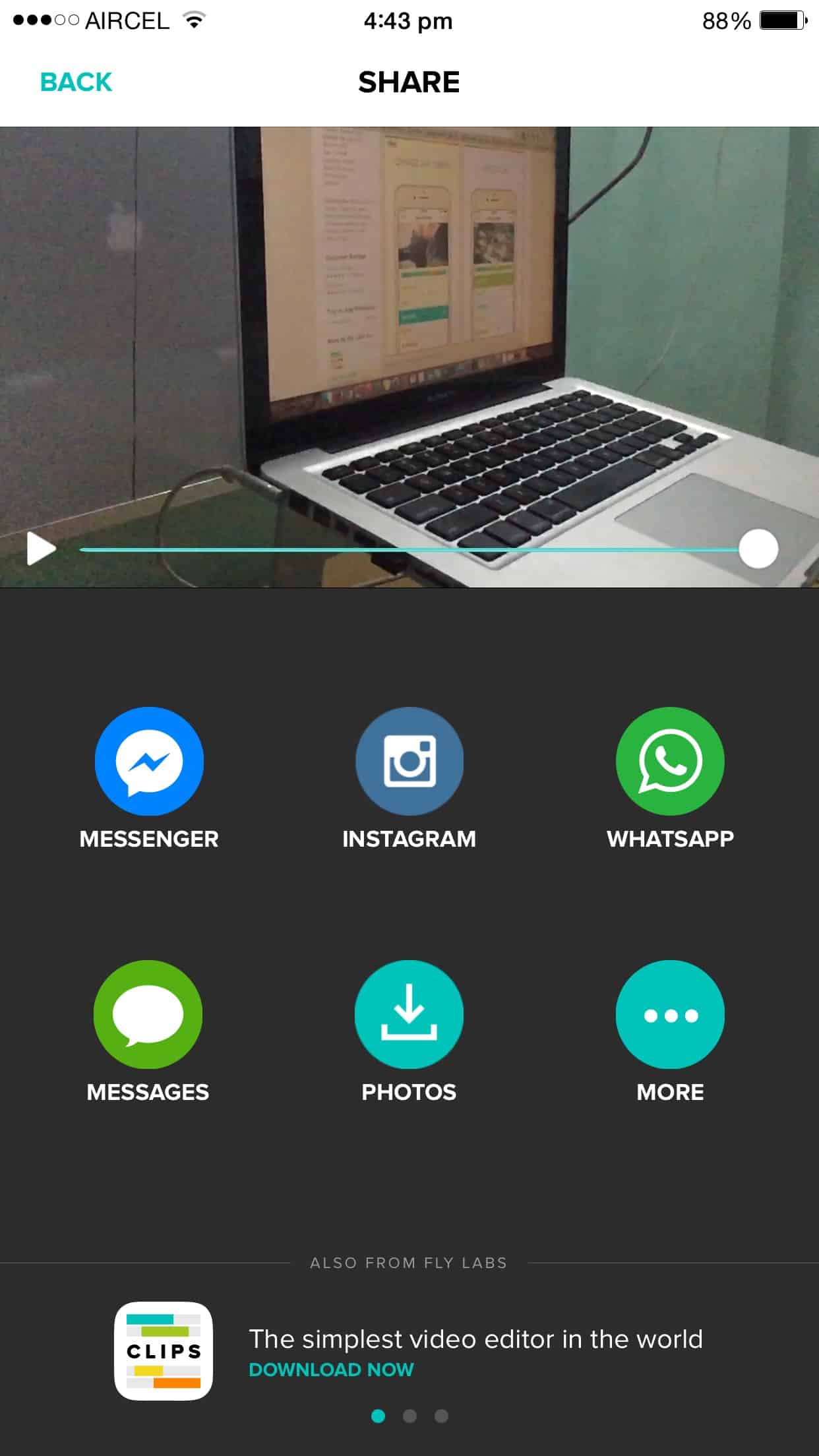 Once you finish the video editing, click the next button and you will see a window as shown in the screenshot above. Either you can save the video to your default "Photos" app or share them with your friends on Facebook, WhatsApp, iMessage and Messenger. It is a simple video editing app, which creates a dramatic effect in your video. Try this app on your device and share your experience with us in the comments. Thanks for reading, do share this post with your friends.