In Android, when you upgrade an installed application using the Play Store, it cannot be restored to its previous version. There is no default option available to downgrade the updated apps. The only option available is,  you can download the older version of the app's APK file from the internet and install it on your device, but it will wipe out all the existing data in that application.
If that particular app has a cloud storage or a limited data, then it is not a problem, but if it has some important data and you want to downgrade the version without any data loss, there are no default options available. So, today I've come with a new application called "AppDowner" from XDA Developers, to downgrade any app on your Android device. Here's how it works.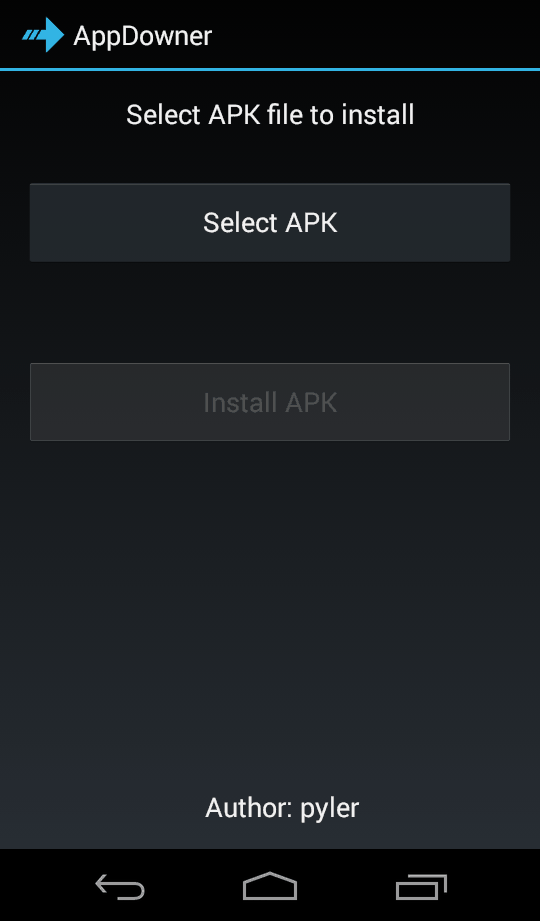 You can download "App Downer" from the developer's website using the link at the end of this post. Before you install the app, make sure you have enabled the option "install apps from unknown sources" on your device. If not, go to Settings -> Security -> Device Administration -> Unknown Sources. Enable the option and install the downloaded APK file. Once you complete the installation, you will see a window as shown in the screenshot above. It will have only two options, "Select APK" and "Install APK".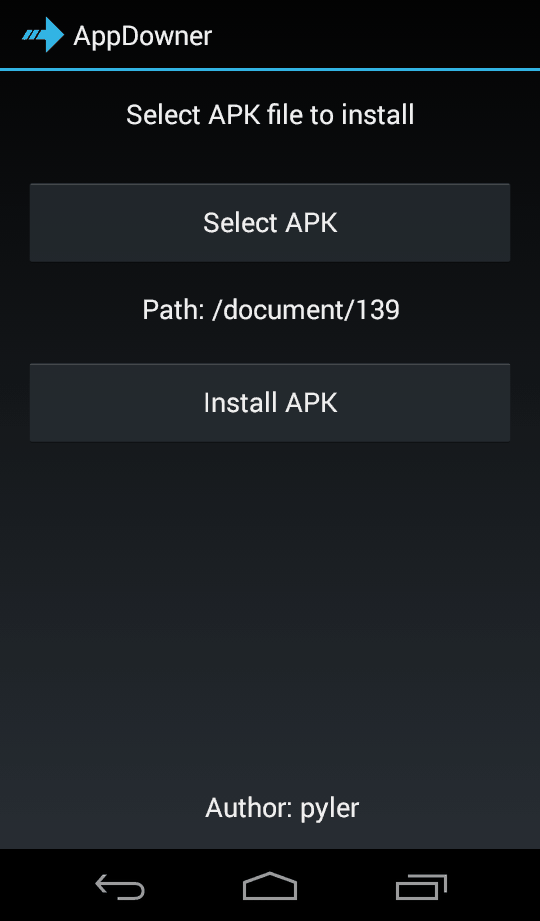 Before you choose the "Select APK" option, make sure you have downloaded the APK file of the app you need to downgrade. Check the version correctly and download it on your device. Now tap the "Select APK" button and locate the APK file on your device. Once you've chosen the file, the "Install APK" option will be enabled. Tap the "Install APK" button and it will start the installation process. After it is completed, you can use the downgraded version of the app without losing any data.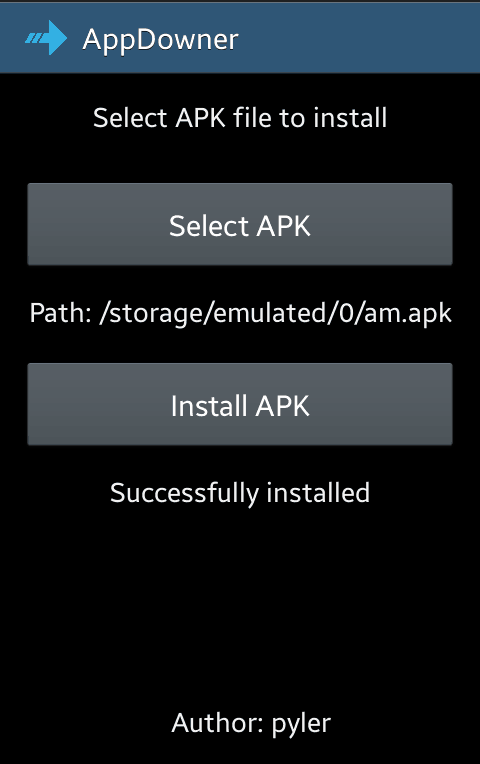 I've tried the app with "Play Store" and it worked perfectly. So, if you want to downgrade any app on your device, without losing the data, AppDowner is the best choice. Share your experience with us in the comments. Thanks for reading, do share this post with your friends.