The torrents are one of the quick and easy ways of downloading large files from the Internet. There are different ways available in downloading files from the Internet. On all those types, you can access or open the file only after completing the download. Today I've come with a new application called "Popcorn", which lets you watch movies as soon as you start downloading it. Using this app, you don't need to wait until the movie download is complete, you can watch all the videos straight away. Here's how it works.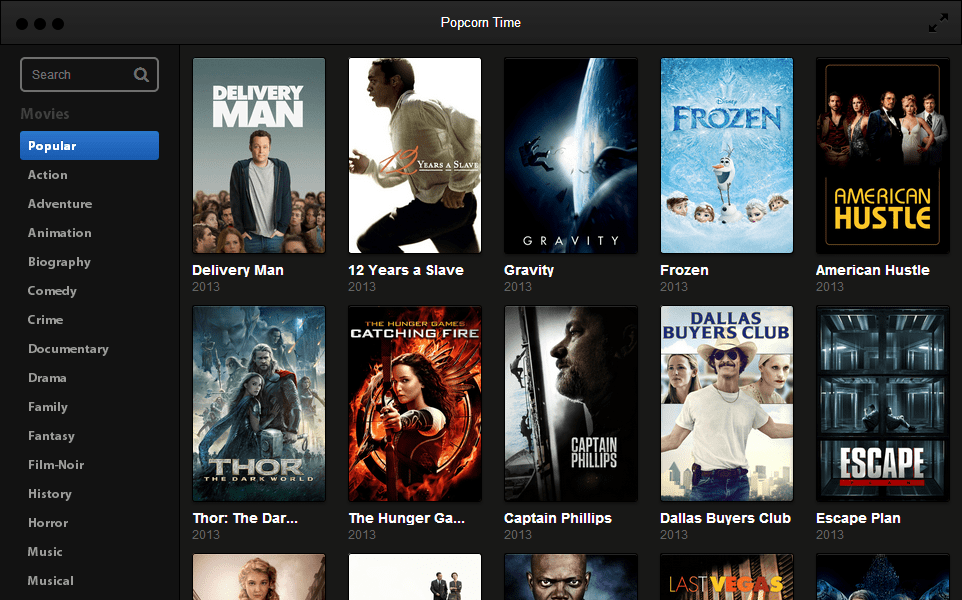 Popcorn is a free desktop application, available for Windows, Mac and Linux. You can download the app using the links at the end of this post. The application is pretty small and occupies a very less memory on your hard drive. Once you complete the installation, it will take you to the homepage, where you can find plenty of recent Hollywood movies. Totally there will be two panels available. In the left panel, categories of movies will be available and in the right, you have thumbnails of those movies as shown in the screenshot above.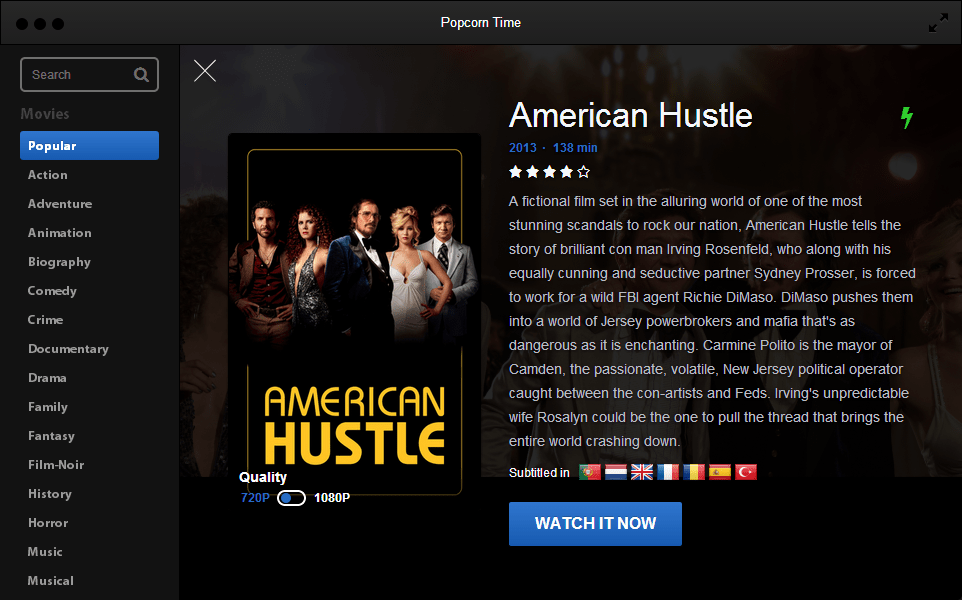 You can easily search for any movies you need in the search box over there. You can watch all the recent movies instantly using this application. All you need is only a good Internet connection. As soon as you select the movie, it will pull a short description and IMDB user ratings of that movie. One of the important highlights of this application is, the movies will come with different language subtitles. You can easily choose the one you need and start watching.
For movie lovers, it is a must have application in your PC. Instead of downloading the movies from Torrents, you can watch the movies in high quality using this app. You can choose 720p/1080p based on your Internet speed. The health of the torrent will be displayed before playing the movie. So, you can choose whether to proceed with the movie or not. The interface is very simple and easy to understand. If you are a regular user of torrents, try this application on your PC and share your experience with us in the comments. Thanks for reading, do share this post with your friends.