Macintosh operating system has got lots of hidden stuffs inside. Each and every small detail matters to apple when they design the product and software as well. The people who use Macintosh effectively would have realised it. Although it has launched magic mouse, magic trackpad in the market, they still concentrate much on the keyboard to let the users to be more productive while working on.
When lots of windows are opened, the users will feel cluttered and the screen will look unorganised. To make it more organised some of them have to be minimized whereas some of them have to be resized. The main window needs to be maximized to let the work happen. To do this, The users can easily touch the mouse or trackpad to organise as they want. But it will be little complicated and time consuming to the people who are fast-pace workers.  Follow the instructions, If you're one of them.
Step 1:
Open "System Preferences"
Step 2:
Click on "Keyboard"
Step 3:
Go to "Shortcuts" tab
Step 4:
Choose "App Shortcuts" from the left pane
Step 5:
Select "All Controls" at the bottom to make all the shortcuts function
Step 6:
Click on "+" sign to add new shortcut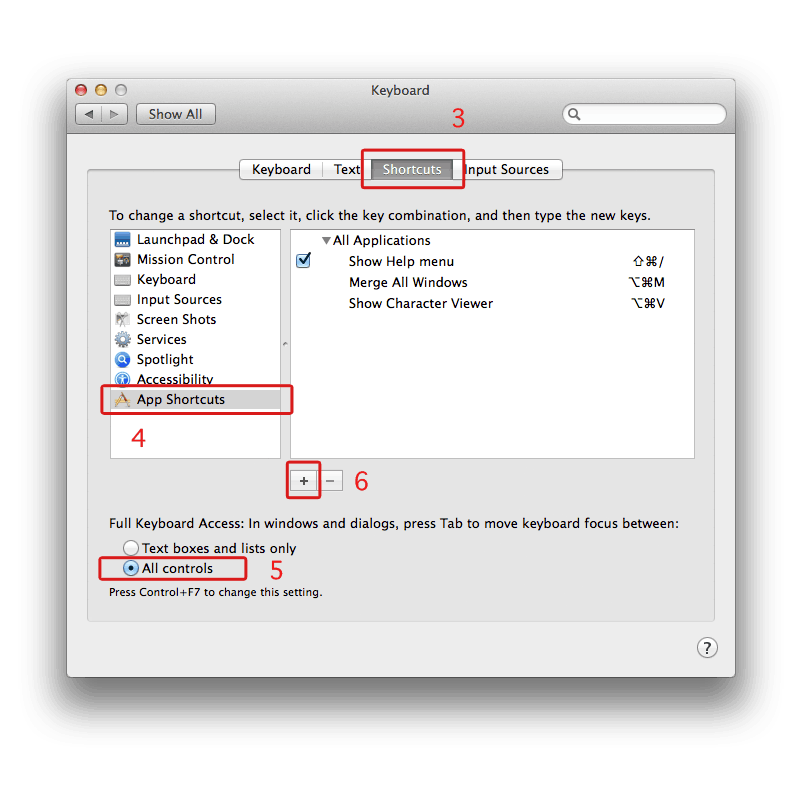 Step 7:
Leave Application field as "All Applications". Type "Menu Title" as it should be.
For Zoom (Maximize):
Menu Title: Zoom
Keyboard Shortcut: Shift + Command + M (Could of anything as your wish)
For Minimize: 
Menu Title: Minimize
Keyboard Shortcut: Command + M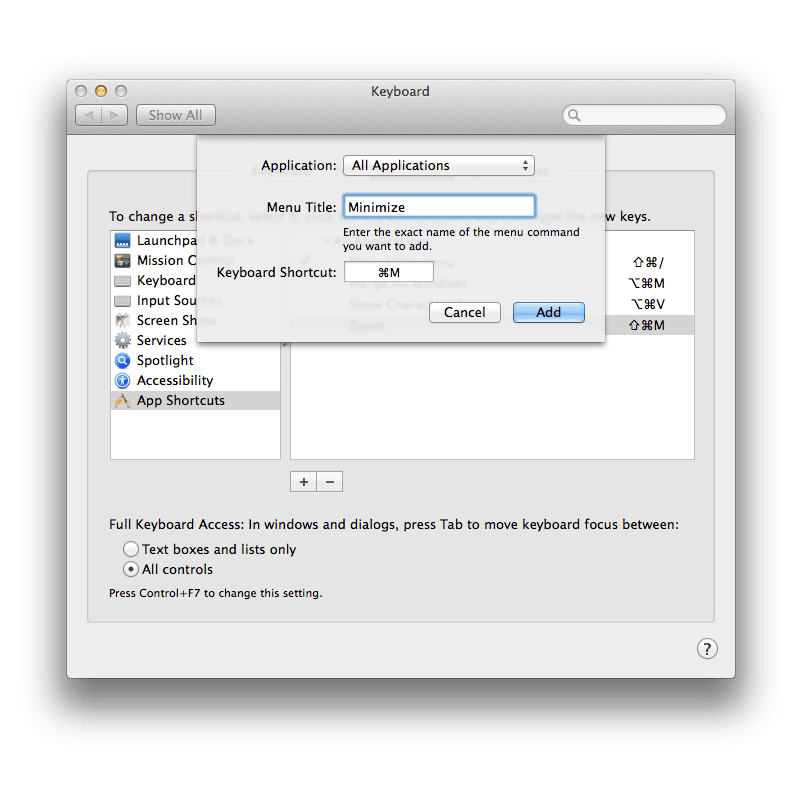 For Restore:
The same Zoom shortcut can be used for restoring the window
Please let us know, If you feel any difficulty in setting up this