Virtually all of the social networks you care to mention feature the ability to block users you would rather were not in contact with you. This is an option you will find in Facebook, Twitter and on numerous other sites, and it is a great way to avoid someone you have fallen out with, or anyone you would prefer was no able to see what you're getting up to. It is a little late to the party, but the professional social network LinkedIn has finally added this very option.
Head over to your profile at the LinkedIn website and navigate to the account of another user that you would like to block. This could be someone you have noticed has been browsing through your account, someone you have received unwanted messages from, or just someone you would like to block before you ever hear from them.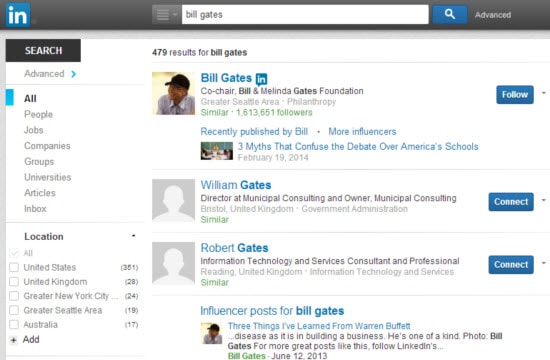 On the profile page for the person you want to block, click the down arrow to the right of the blue button next to their profile image. From the drop down menu that appears, click the Block or report button.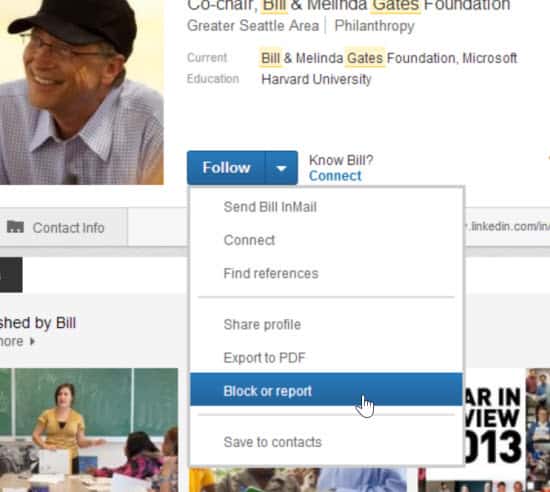 Select the Block option and click Continue followed by Agree.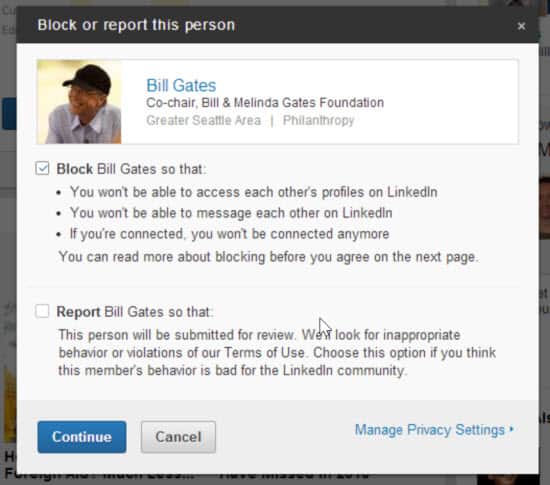 Just as with the likes of Facebook, if you block someone no notification will be sent out. It does mean that neither you nor the person you have blocked will be able to access each other's accounts, and any previous contact there has been between you will disappear.
Should you ever change your mind about someone, you may decide that you want to unblock them again. Visit your own profile page, hover your mouse over your picture to the upper right of the page and then click the Privacy & Settings link.
In the Privacy Controls section, click Manage who you're blocking and you can unblock people you are happy to get in touch with again.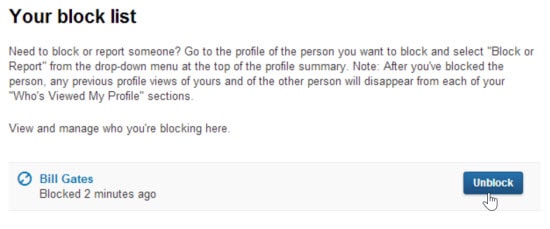 Enjoy being in control of your account!