We are back with the step by step guide on how to update iPhone 3G/3GS iOS 4.2.1 to baseband 06.15.00 which is required if want to unlock iOS 4.2.1 on iPhone 3GS & iPhone 3G. If you are Mac user then you can use PwnageTool 4.1.3 or use Redsn0w 0.9.6b5 for Mac.
For Windows users only Redsn0w 0.9.6b5 is the tool which allows you to flash baseband 06.15.00 on iPhone 3GS & iPhone 3G running iOS 4.1.2 or iOS 4.1.
Stuff Needed
1. Stock iOS 4.1.2 Firmware for iPhone 3GS/3G (if you have iOS 4.1 then download iOS 4.1 iOS firmware)
How to Update iPhone 3G / 3GS 4.1.2 iOS to Baseband 06.15.00 with Redsn0w 0.9.6b5
1. Download all the needed stuff and keep it in one folder, right click on redsn0w 0.9.6b5 and go to properties -> compatibility tab. Now check Run this program in compability mode for option and select option as shown in below screenshot.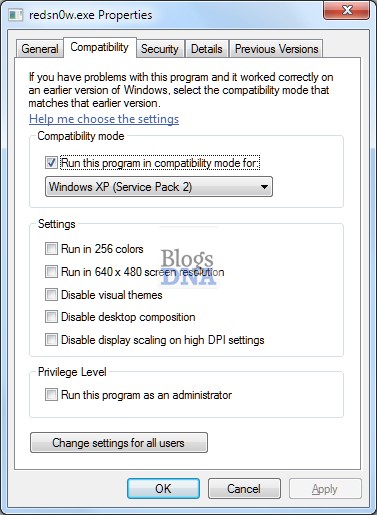 2. Start Redsn0w 0.9.6b5 and click on browse button to select iOS 4.1.2 IPSW
3. Once Redsn0w 0.9.6b5 completes verifying IPSW click on next button.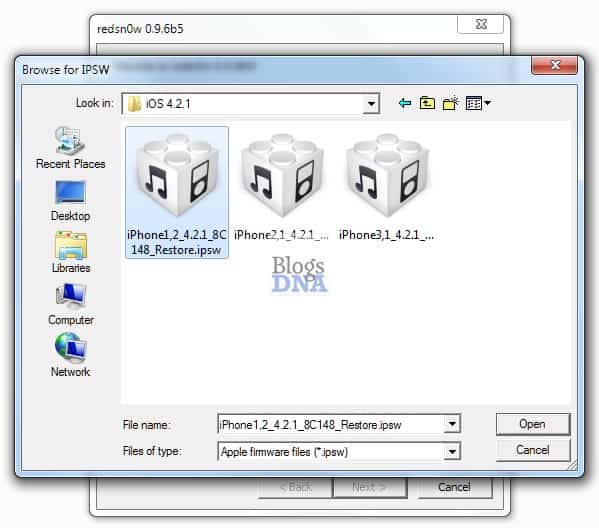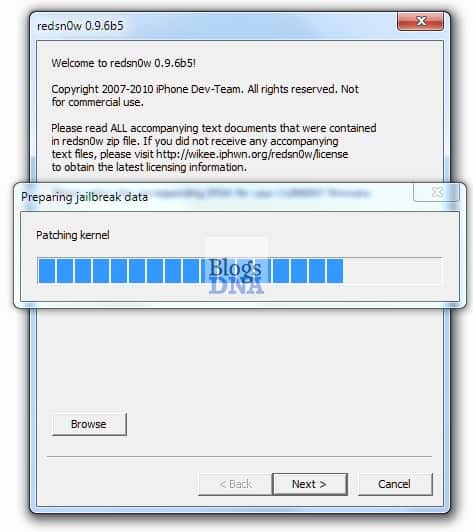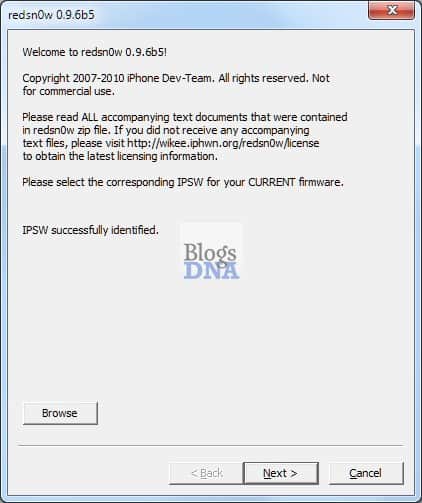 4. Now under options make sure you check "Install iPad baseband" option & click on "yes" in "Are you sure you want to do this ?" dialog box. P.S do read the issues which could arise after updating to 06.15.00 baseband.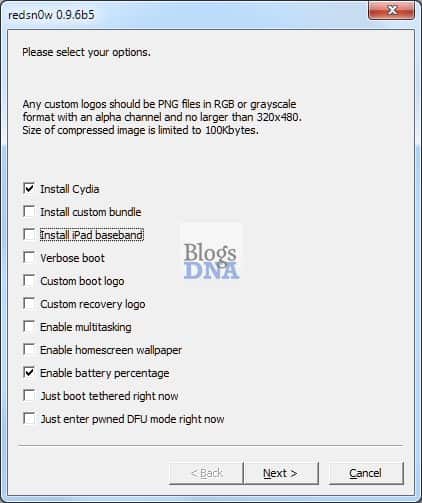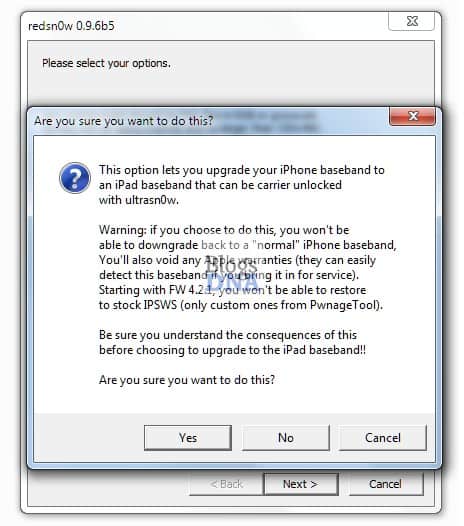 5. Now click on next,& connect your iPhone and switched off. You need to keep your iPhone 3G/3GS connected to USB till the end of process.  DO NOT REMOVE IPHONE FROM USB.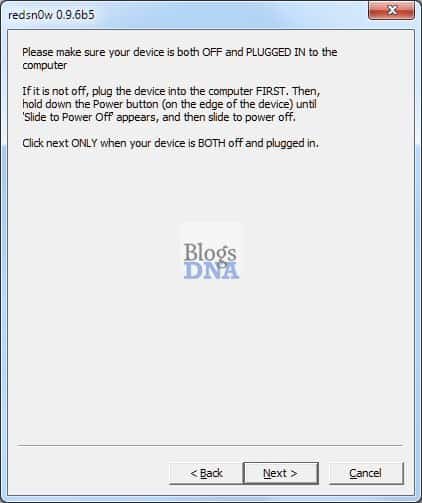 6. Click on Next and at this stage you have to put your iPhone in DFU mode. For this
Press & hold home & power button together for 10 sec.
After 10 seconds release power button while keep holding home button until Redsn0w 0.9.6b5 detects iPhone in DFU mode.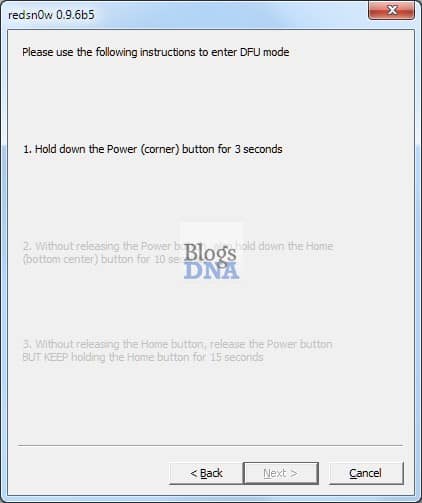 Once Ressn0w 0.9.6b5 detects iPhone in DFU mode it will perform series of actions, rebooting device, uploading jailbreak data, launching exploit etc.
Now sit back and relax till Redsn0w 0.9.6b5 completes the entire process. Once it finishes you will have your iPhone 3G/3GS running iOS 4.2.1 with baseband 06.15.00 compatible with Ultrasn0w 1.2.
Here is Video on How to Update iPhone 3G/3GS Baseband to 06.15.00
Now you can unlock your iPhone 3G/3GS with Ultrasn0w 1.2.