Are you looking to create game-based discussions, quizzes or surveys amongst family, friends or your students? We got something nifty for you! Kahoot is a game-based response system that gives you the ability to create thought-provoking questions which motivates participation. For example, you know your football so does your friends; build a quiz with embedded images and videos based on that topic and see who does the best amongst them.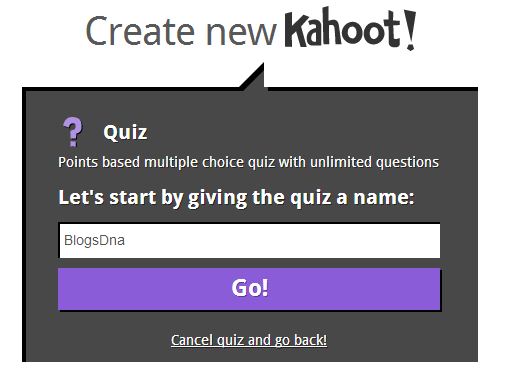 Here's how it works. Kahoot is a free service and creating a new account takes less than a minute. As soon you're done, click on create new Kahoot (yes, they call quizzes 'Kahoots!'). Start by giving the quiz a name and click Go. It'll take you to the next screen where you can start adding your questions. You can also choose an image to your question to make them more exciting. Put in 1 correct answer and 3 wrong answers and move to the next step.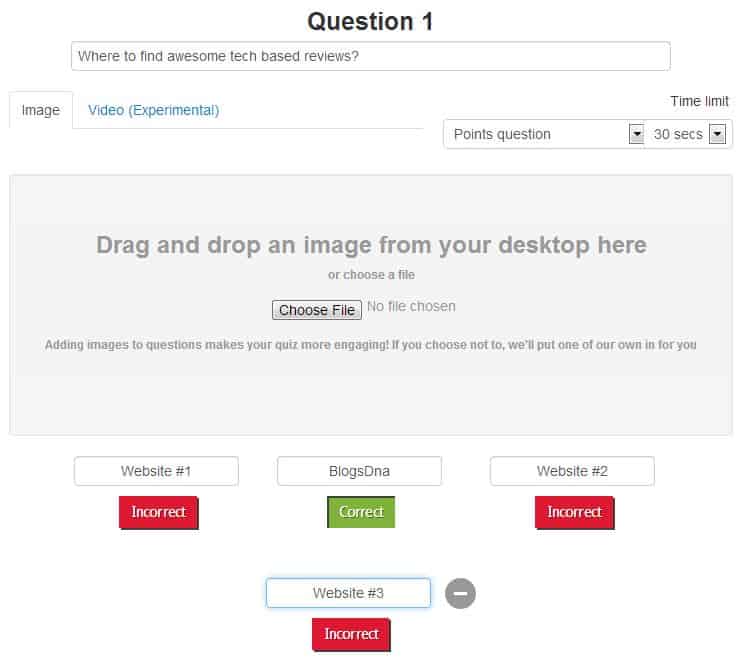 Choose your language, privacy settings (set privacy to public or private) and your primary audience. You can even add a description, put tags and set difficulty level.
That's it. Move on to the new question, repeat same steps until you're done. After you've created your quiz, share it using facebook, twitter, pinterest, google+, email or even send a direct link.
You can use Kahoot! using any device with a web browser… including a laptop, iPad, iPhone, iPod, Android, Chromebook, Windows Phone or PC and more. Conclusion: It's a great service that is easy-to-use and highly engaging.
Check out Kahoot