Have you ever had to copy or move large files and folders from your hard drive to another location say, the flash drive, and had to wait for long periods of time? If you are a Windows user, then answer to that question is most probably a "yes". But there is a freeware app that can help you out of this inconvenience: "FastCopy".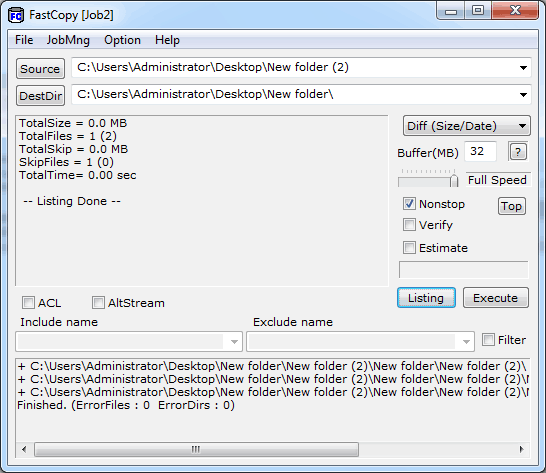 FastCopy is an excellent piece of freeware that facilitates the speedy transfer of files on your hard disk. The application lets you conveniently specify the source and destination directories of the transfer, specify filters to include or exclude files by name or date, and view the statistics on files that will be included or skipped; after all of this information at hand, you can save as a job – for quickly reloading the directories and settings – and then execute the transfer.
To begin, you should download and install the app's setup file which is compressed in an archive that is sized at nearly 0.4 MB. With the app's main window open, you can begin specifying the source and destination directories. In the bottom pane, you can optionally mark the 'Filter' checkbox and filter the files to transfer by providing name filters, date filters, and size filters.
Clicking on the Execute button will carry on with the files transfer. The transfer log is shown for the transfer within the app's window. The user can decide what happens when the transfer has been completed. To save power, you can set your computer to Standby, Hibernate, or Shutdown.
Alternatively, you can have a sound file run or multiple commands run when the transfer has been completed.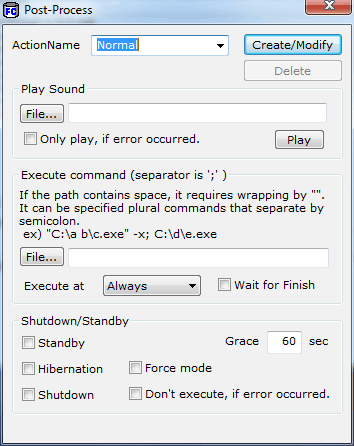 The abovementioned options help you with quickly transferring files and folders on your hard drives from Windows. The app goes a step further and provides you with the option to add shell extensions i.e. entries to the context menu to have files quickly moved / copied to other places on your hard drive.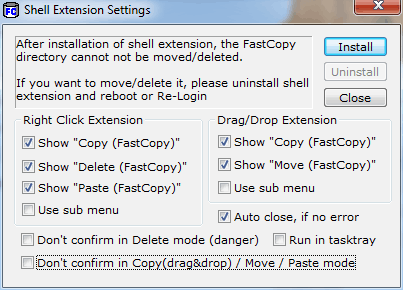 These shell extension options include the following entries that you can add to the context menu:
Copy (FastCopy)
Delete (FastCopy)
Paste (FastCopy)
You can have the application confirm any action before you execute it through the context menu options. This confirmation step can be disabled from the app's preferences.
In conclusion, FastCopy is a useful utility for Windows users to have. The slow transfer rate of files on the hard drive can always be annoying. But this app speeds up things and reduces your waiting times.
You can get FastCopy from this website.