Twitter was the first popular social network allowed users to use GIF images on user's wall and profile pictures. When Google+ was introduced, GIF images has become so popular and it become its unique feature. Facebook never allowed GIF images due to some security reasons and speed issues. Since Facebook is one of the most used social networks today, GIF images can actually be more fun. So today I came with an application called Giphy, which lets you post GIF images on your Facebook wall.
Giphy  also works with Twitter and Tumblr. Since Twitter has revoked the GIF images support, Giphy will let you bring that feature back. Giphy is a repository of GIF images on various categories. The application is constantly updated by user submitted new images. You can easily find the best images in Editor's Pick section on the home page.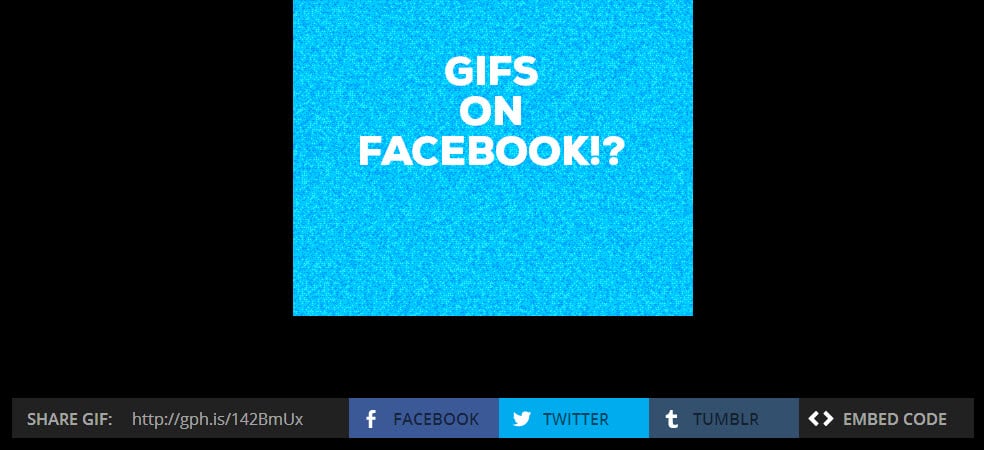 To start with Giphy you don't need to sign up or register with the application. Just go the app, browse the images and select the one you need. It will give you a short URL to share that image on different social networks. Either you can copy and paste that URL on your Facebook wall or click the "Facebook" button below the image to share it on your wall.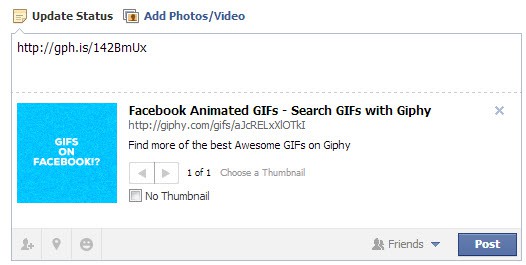 Once you share it, your friends can see a playable image on the screen. Just like you play the videos, you can play images using GIPHY on different social networks. Also there will be a embedding code on the application below the image, which lets you add those images to your website.
In Giphy, apart from images you can also find reaction GIFs on the home page. It has GIF images and GIF smileys for different reactions. It is fun to share those images on your friends wall and as a reply for their messages.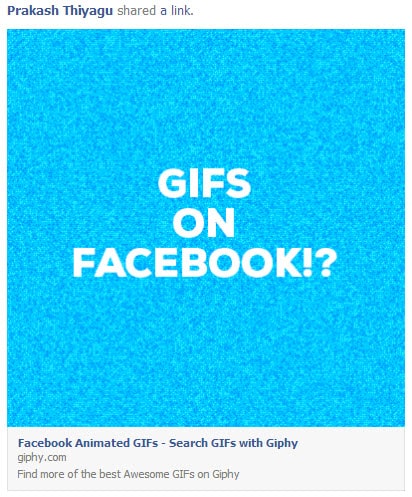 Giphy is available as an extension for Chrome. If you love the application, you can download this chrome extension and share GIF images on different social networks quickly. The Giphy homepage will also contains trending topics on the web as tags. GIF images related to those topics will be available on the application. You can find the trending images quickly and share that on your social accounts. It has an another interesting option called Giphy TV.  To watch random funny GIF images continuously, you can use that option. Also you can get GIF screen savers on the application.
Try new GIF images on your social  accounts and share your experience with us in the comments. Thanks for reading, do  share this post with your friends.