If we want to listen to music from our browser, either we choose YouTube or some other web apps like Sound Cloud. What if you can listen to songs from your Google drive account ? Cool isn't it. Let's see how to do that. In our blog we've reviewed plenty of useful Chrome extensions to improve your productivity and efficiency of the browser. Today I came with a new Chrome extension called "Drive Tunes" which helps you to play songs from Google drive without moving from the page or downloading it. It  embeds a music player into your Google drive and listen to your favorite songs right from the browser.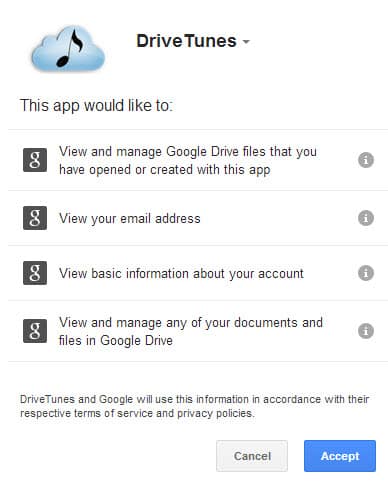 Compare to other desktop media players I like VLC because of its simple interface. I've seen the same thing when I've installed Drive Tunes for first time in my Google drive. The interface of this application is very simple and has a clutter free design. I don't had any music files when I first installed Drive tunes in my browser. So I uploaded an album to "My Drive" folder to test the application. Once you finish upload, all those files will be added to the playlist automatically. Also if you have any mp3 and m4a files on your Google drive, it will detect and add it to the playlist.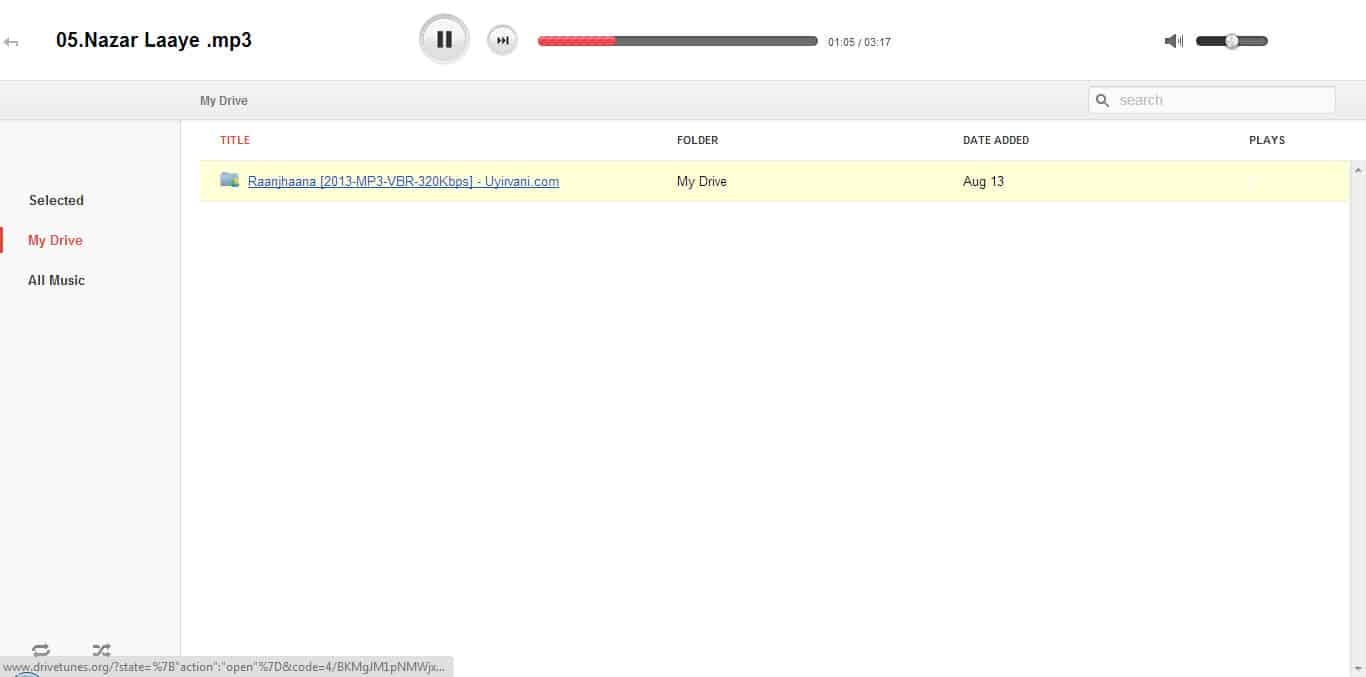 After you install the extension, if you go to your Google drive account, it will look normal and won't have any options to access the music player. To start the music player, open a new tab in chrome and click the "Drive Tunes" icon in the page. This will actually open the music player. In some media players, finding the play button is a biggest challenge but this minimal interface design will be more convenient for the usage and to identify the controls.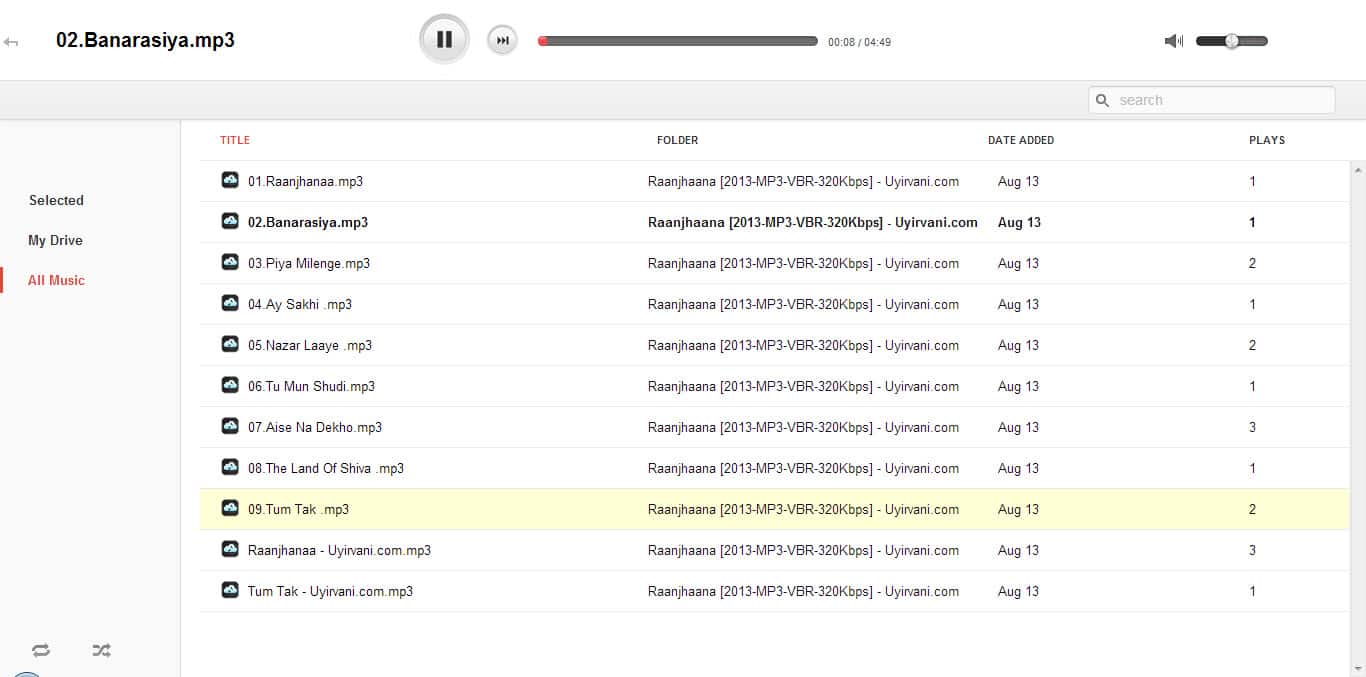 Another important feature of the application is the search option. Instead of bringing the search results, it will eliminate the files based on your keyword. All the files matches your keyword will be on the menu and others will be eliminated. The  repeat and shuffle options will be available in the left bottom corner of the screen. Also you can create folders to organize the music and to see all the audio files in your Google drive, click "All Music" option on the left panel.
If you have a Chromebook, then this application will be very helpful. It helps you listen to your favorite songs on the go. Only thing missing in this extension is the desktop integration. The "Drive Tunes" development team has said that, they were working on more audio formats support. It will be more convenient, if they introduce the desktop integration in future. So, try this in your browser and share your experience with us in the comments. Thanks for reading, do share this post with your friends.