Few years before the screen size of a mobile phone was very small you have to watch videos and play games in that small size screen. Today the smartphones have bigger screens, in that some of them won't even fit in our pockets. These bigger screens are very helpful in many ways especially for watching videos. YouTube is a great source of watching videos. It helps you to watch all your favorite videos on the go without downloading it. The only problem in smartphones is, you will often get interrupted by text messages and other notifications while watching videos.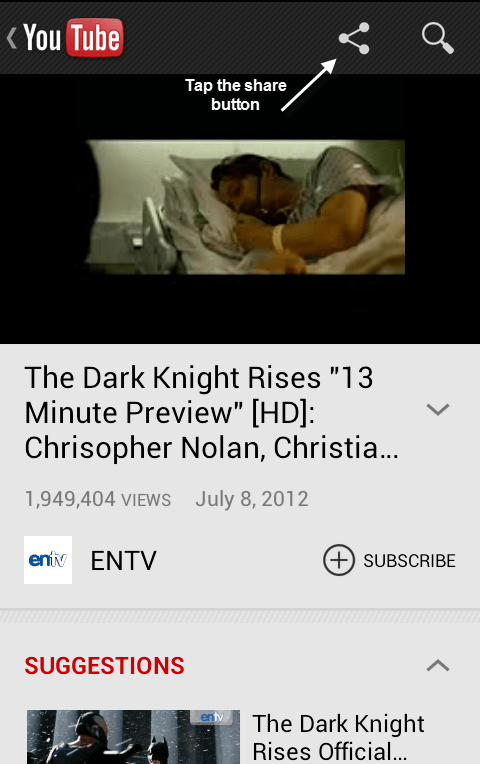 Some of the Samsung galaxy phones have floating video players which offers multitasking while watching videos. Today I came with an app called "Floating YouTube Popup" which offers the same floating video player for YouTube. This helps you to watch videos without any interruptions also you can multitask while watching the videos.
Floating YouTube Popup is a very simple application, you don't need to sign up or anything. Just install the application and start watching videos in the floating player. Once you download and install the app, you will see the home screen as shown in the screenshot below. The home screen will have the instructions to play videos from native YouTube player to the Popup player. Also you can straightly open the floating player using "Launch Popup Player" button below the instructions.
To open a video from Android YouTube player, go to the app and open the video you need. Click Share icon on the top of the screen and you will get a list of applications installed in your device to share the video. In that list, select "Floating YouTube Popup" to open the video in Floating player. Also you can open the popup player first and search the video you need.
Floating player opens the video in a small window and you can drag it wherever you need. It allows you to navigate between different applications on your mobile without any interruptions to the video. Just touch to drag and re-size the floating player on the screen. Also the video player lets you toggle between small window and full screen video.
It is a must have application for people who watch lots of YouTube videos in their Android Smartphone. Try this app on your Android mobile and share your experience with us in the comments. Thanks for reading, do share this post with your friends.