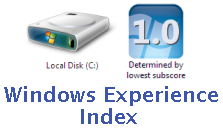 Windows 7 is more or less like windows vista and many feature of vista has been extended to windows 7 like windows experience index to assess your hardware and system component. Based on Windows Experience Index (WEI) score many feature of Windows 7 are enable or disabled.
Even one of best windows 7 Aero glass effect is enabled only if your WEI score is more then 3. Many users have reported that after upgrading Windows Vista to Windows 7 their Hard Drive score is drastically lowered then they had on windows vista. Here is quick fix to resolved Low Hard drive Windows Experience Index score.
Fix Low Hard drive Windows Experience Index Score/Rating on Windows 7
1. Right Click on My Computer and Select Properties from context menu.
2. Select Device manager from left pan
3. Locate your Primary Disk Drive and right click select Properties
4. Now Uncheck Enable Write Caching on Drive and Press ok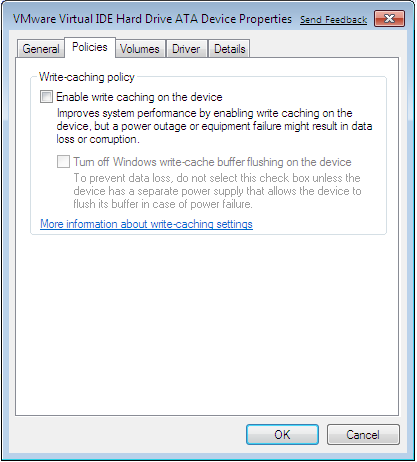 5. re-run your Windows Experience Index
This should fix your low hard drive score on Windows Experience Index.