Google Chrome is definitely fastest browser as compared to rest of browsers but it lacks many features and still there is no official support to themes, plugin add-ons and extensions. There are several things which google chrome do not let you to customize like number of pages to be displayed in most viewed page, recent history count etc.
If you wish to disable most visited webpages and recent history pages getting displayed every time when you open new tab or new instance of google chrome then there is no simple option available instead you need to change start up page in Google chrome settings. Here is small guide on how to disable most visited and recent history tab.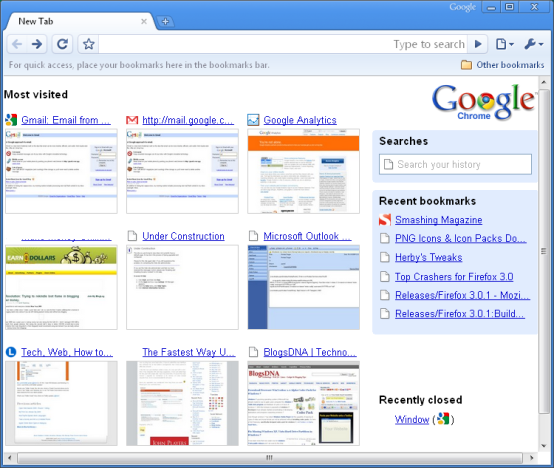 Google Chrome New Tab With Most Visited & Recent History Page
How to Disable Most Visited and Recent History Tab in Google Chrome
1. Start Google Chrome Browser
2. Click on Customize and Control Google Chrome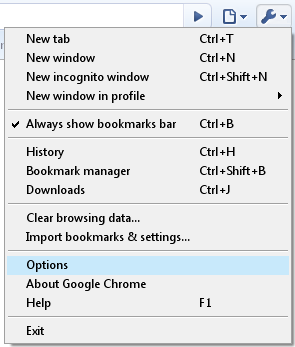 3. Select Google Chrome Optoins from Menu
4. Under Basic Tab Click on Open Following Pages Radio button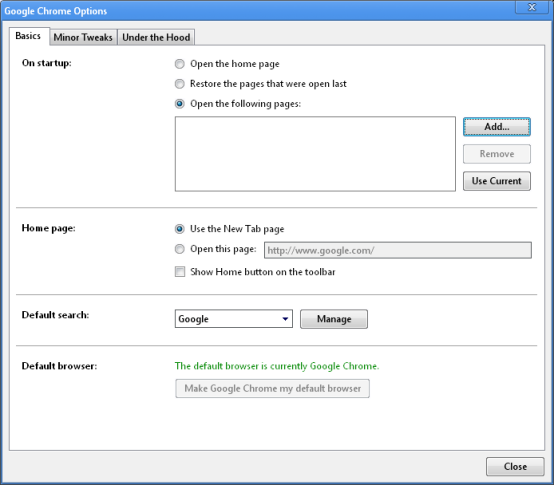 5. Now click on ADD and type "about:blank" as URL and click on add now close option Windows.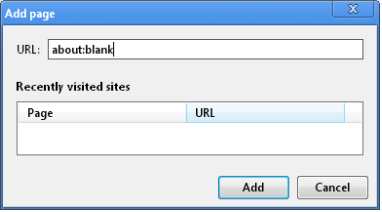 6. Restart your Google Chrome and check most visited and recent history tab is displayed or not.