After Windows 7 mp3 bug here is another bug finding of windows 7. In this bug SQM client causes windows 7 Explorer or msiexe.exe to crash. Like mp3 bug this windows 7 bug is more dangerous which could led to need of formatting windows 7.
Rafael from withinwindows has discovered that fault lies with the SQM Client which is part of the Customer Experience Improvement Program. It seems that ANY process that calls WinSqmStartSession in ntdll.dll will start crashing when MachineThrottling is enabled in the registry, which seems to happen as a result of CEIP running.
In Simple term when ever you try to install or uninstall any application with Windows Installer (.msi) or executable which Calles msiexec.exe or while updating windows 7 with windows updater, windows installer / windows explorer trows an error "Windows Explorer has stopped working" or "Windows Installer has stopped working".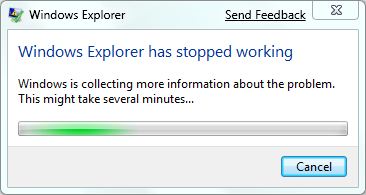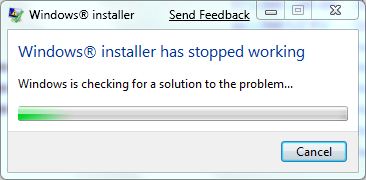 In Event Viewer, an Error level log is been recorded, and has the details similar to below:
Faulting application name: Explorer.EXE, version: 6.1.7000.0, time stamp: 0×49431f06
Faulting module name: ntdll.dll, version: 6.1.7000.0, time stamp: 0×49433e67
Exception code: 0xc0000005 or 0xc015000f
Fault offset: 0×0007f6d6
Faulting process id: 0×56c
Faulting application start time: 0×01c97968a23fc032
Faulting application path: C:\Windows\Explorer.EXE
Faulting module path: C:\Windows\SYSTEM32\ntdll.dll
Report Id: f314a30c-e55b-11dd-83d9-001e375c9a5c
There are two workaround for this issue which are listed here,
Fix MSI Installer/Windows Explorer/Windows Update has stopped Working
Method 1: Registry Edit
1. Click on start and Type regedit on search bar (on RUN command)
2. Navigate to following key
HKLM\Software\Microsoft\SQMClient\Windows\DisabledSessions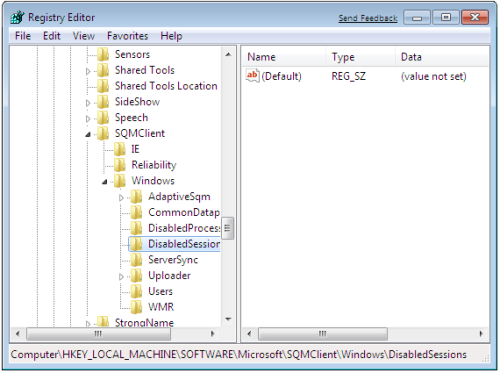 3. Now delete all string key except default inside "DisabledSessions"
Method 2: Disabling CEIP Customer Experience Improvement Program
1. Click start and type gpedit.msc on search bar or on RUN command
2. Now navigate to
Computer Configuration -> Administrative Templates -> System -> Internet Communication Management, and then click Internet Communication settings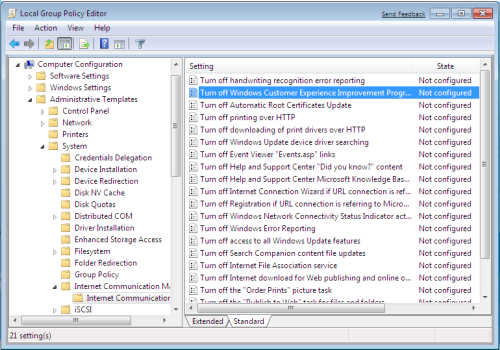 3. Locate Turn off Windows Customer Experience Improvement Program, double click or right click edit.
4. Click on Enable. Apply and Ok and close gpedit window.
We need to wait until Microsoft fixes the issue and issues a hotfix.
Sources: My Digital Life, Chris123nt