Android users have seen many applications on the Internet to sync their device and data. Last week I wrote about this android SnapPea app to sync the android photos and other data with your computer.  Not only this,  we have plenty of official and third party apps available to sync and access the Android device's data on your computer. Today I came with one such application, which was newly launched on Google Play a few days back. Air Droid 2 is the name of the app, which helps you take a control over your Android device even when it is not around.
Other similar controlling applications, either need the device to be connected on the same network or you need to plug in the device with your computer. This Air Droid 2 doesn't even need the device around you and it should be connected to the Internet. So let's take a look at the features and options below.

In the previous version there are lot of limitations like you need a desktop application, device should be on the same network, etc. Now in the new version all those limitations has been removed and you can access the phone right from your web browser and you can remotely get connected to your device wherever you are. If you install the app in your Android device, it is simple like using your mobile right from your desktop. You can make and pick up calls, send text messages, etc.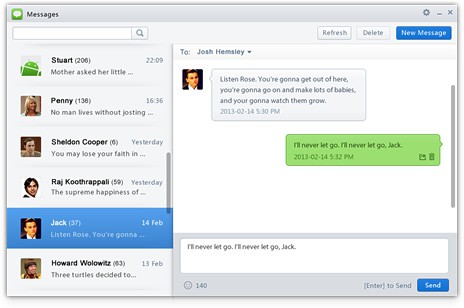 As all other Android data sync applications do, it supports media and file transfers over the Internet. You can easily transfer huge files easily to your Android device using this application. Also you can manage apps, contacts, photos, etc., easily through Air Droid 2. Another important feature of this application is you can take photos and screenshots using your Android device right from your desktop. This will be pretty helpful for bloggers and web masters who are using third party apps to do this.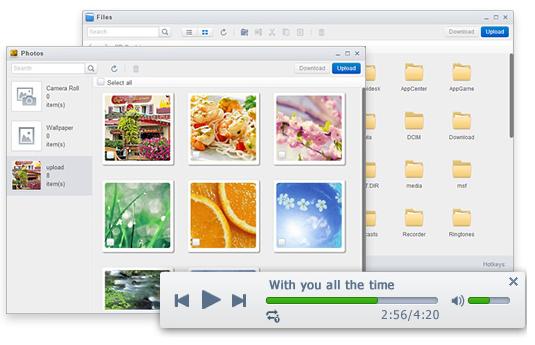 Apart from all these things, if you have lost your Android device, you can easily locate your phone using this application. With the help of Google Maps, you can find your Android device right from your web browser. Also by using this app you can remotely lock down your device and wipe all of your data easily. This will save your privacy even if the phone is lost. You can watch the video tutorial below to understand the options on Air Droid 2 clearly.
Thanks for reading and do try this app on your Android device and share your experience with us in the comments. Also don't forget to share this post with your friends.