In past, we have shared few useful online photo editing and manipulation applications like Photocat, Quick Picture Tools etc. Most of them allows users to edit jpeg images, gifs, png formats but there are hardly any application that allows users to edit animated GIFs. This is wear Online Image Editor has the edge over other online editing tools.
With Online Image Editor, you can not only perform all the basic image editing tasks like cropping and resizing images, adding frames and borders, etc. but you can even edit animated GIF images, add text to them, create your own animations and much more.
Getting Started with Online Image Editor
Using Online Image Editor is pretty simple and straightforward. All you have to do is visit the application, click on the Choose button to upload the image you want to edit and click on Upload. If you want, you can even import images that are uploaded on any website as well. If you want, you can also convert the image to PNG, GIF or BMP during the upload and resize them as well.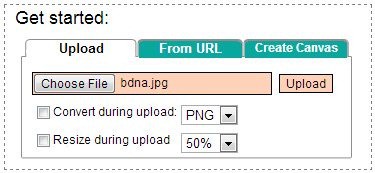 After the file is uploaded, you will be presented with a simple and easy to use editor window. From there you can easily edit photos, add text to it, resize it, add borders and lot more in few simple clicks.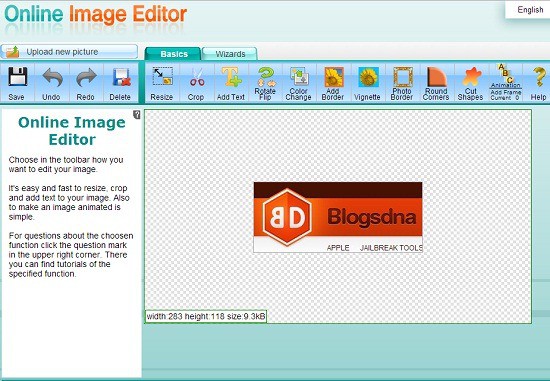 After you are done with editing, the image can be shared on Facebook or uploaded to ImageShack so that it can be shared online. Obviously, you can also save the image to your computer as well.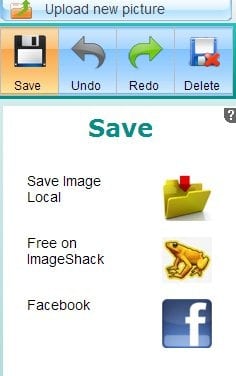 Creating Animations
You can even create your own animated images online as well with this service. First of all, upload multiple pictures and click on Add Frame button in the toolbar. This will create separate frames for the pictures. Click on the Animation button will show you all the frames that are present in the animation.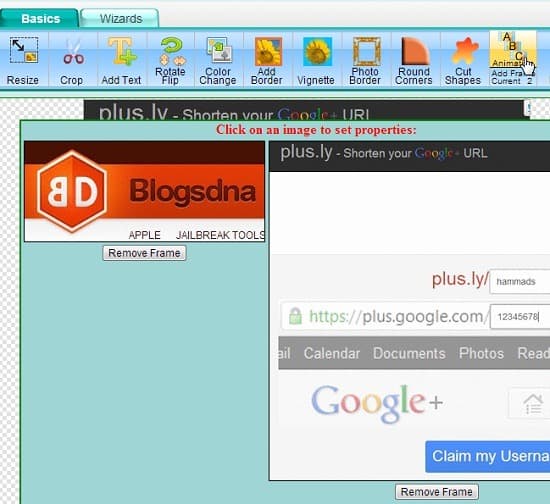 Click on the frames separately will show you all the transition effects that you can add to your pictures as well as the delay.
After completing the animation, just click on Apply button and save the image.
Conclusion
Online Image Editor is a very useful and simple online tool that can help users perform various image editing tasks. Feel free to share your thoughts if you gave this useful tool a try.