The Nokia Tango update for Lumia Windows Phone started rolling out at the end of July. Though the developers at XDA forum did managed to get update links to manually flash your Lumia phones and also method to manually/force update Nokia Lumia 800 and 710 to OS version 7.10.8112 and 7.10.8773, but the users like us who didn't wanted to mess with their phones, must have waited patiently for the Phone update message. Though the process of updating Windows Phone is smooth and rarely gets stuck anywhere but this time it turned out frustrating for us.
As our Lumia 710 update failed every time with error code 80070009 and there is no description or what so ever about for this error code. After several attempts and trying different PC we finally managed to get our Lumia 710 updated to OS 7.10.8773.98.
If you are one of us stuck at update error code 80070009 then here is fix for it. All you need to do is reset your phone before trying to updating to tango update.
Fix Windows Phone Update Failed with ERROR CODE 80070009
1. Connect your Windows Phone to PC and make sure to take backup of your entire data with Zune.
2. Now disconnect your WP7 phone and go to settings menu.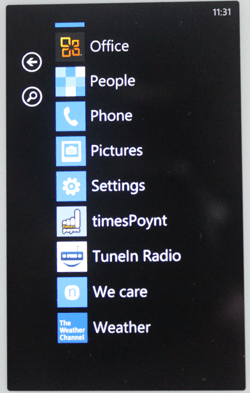 3. Scroll down and locate About.
4. Now tap on About and hit reset your phone option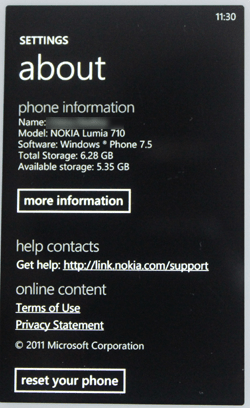 5. It may take some time to completely factory reset your phone and your phone may reboot after the reset.
6. Once your phone is reset you will have to reconfigure your phone.
7. Now connect your Windows Phone to PC and initiate the update process.
Once you finish updating, you can restore all your data back to your phone.
Please Note: If you getting any other error code then do first check the list of error codes, description and solution here.