Windows 8 Developer Preview has been available for public download since September 2011, but it may not be viable for those with slow internet connection to download Gbs of ISO files, just to have their hands on Windows 8 new features & user interface. Other option is to try Windows 8 transformation packs, but not all will be ready to do that as it may render your system unrecoverable, since most transformation packs heavily modifies system files and settings.
For those users here is Windows 8 Beta Simulator, as the name suggests, this is small software which lets you to simulate Windows 8 on your existing operating system. Windows 8 Beta Simulator is not transformation pack, instead this is like all your regular software which you can uninstall any time.
You can install this software on your computer as a normal windows application. Then you can test, check, feel the new features of windows8 virtually just like real windows 8 OS.
Once installed you can run Windows 8 Beta Simulator from your start menu, user interface of Windows 8 Beta similar is wide screen monitor and starts by playing Windows 8 boot animation.
Windows 8 Beta Simulator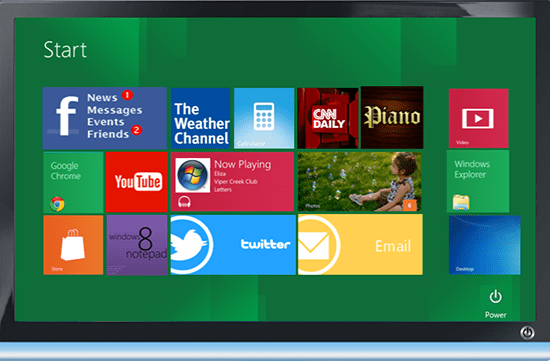 Upon booting you will presented with login screen at which you can either just press submit options or type junk password access desktop metro Ui.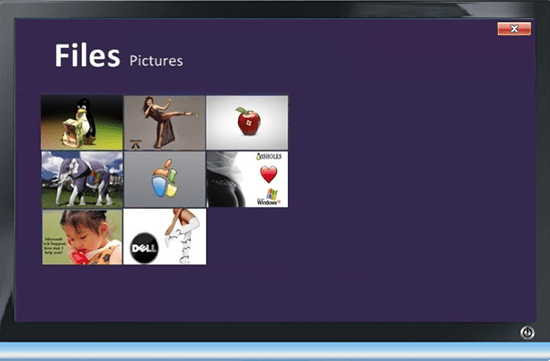 The desktop Metro Ui does comes with working apps like Facebook widget, Gmail widget, Media player, Windows explorer, Twitter etc., you can try and test by clicking on each of those apps, though not all apps are functional or similar to what you will see on real Windows 8
Windows 8 Beta Simulator may not be close to what actual Windows 8 is, but it does gives glimpse of Windows 8 and will definitely raise your excitement for Microsoft next major operating system.