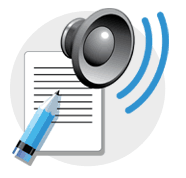 If you ever wanted to convert text into audio files, specially those copied text content present in your clipboard then we have really useful open source utility for you, Read4Me. Read4Me is small tool which read clipboards and also lets you to convert text to MP3 files.
Read4Me achieves this by using TTS voice aka text to speech service and voice which comes pre-installed on your Windows operating system. Read4Me also provides hotkeys for different settings such as language and speech rate. You can also copy paste text and listen to it as audio or convert to wav sound file for future use.
Once you download Read4Me, you can launch this app with just double click as this is portable utility. The user interface has three tabs, Convert to MP3, Speak Text and Settings.
Under Convert to MP3 Tab you can specify the source text file and other details such as where to stop with text document and meta data like Album, Artist, year etc. for the mp3 file generated using  Read4Me. You can also set the volume, language and rate.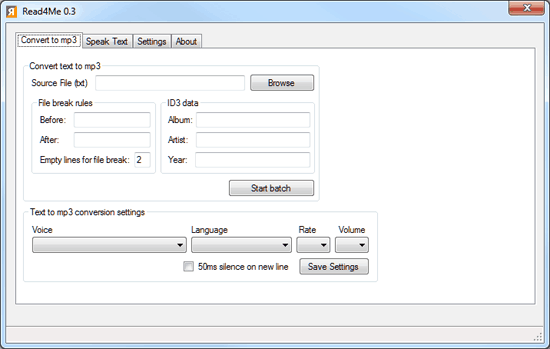 Under Speak Text tab you can simply copy past text and press speak button to instantly listen to it.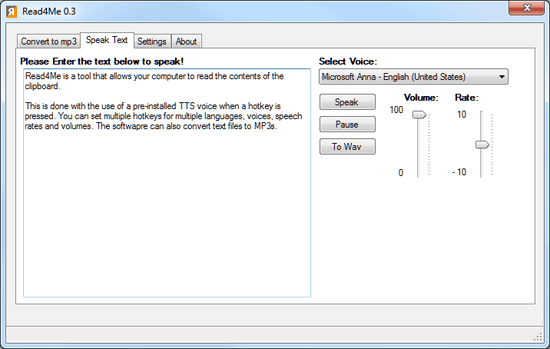 Settings tab offers comprehensive options to set hotkeys for different operations such as you can definitely hotkey for pause or resume speech, or go to next sentence etc.