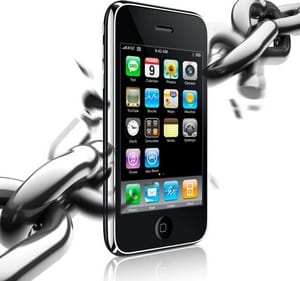 Spirit is the untethered jailbreak tool for all iDevices – iPhone, iPod Touch & iPad. You can download Spirit Jailbreak Tool and get your iPad 3.1 jailbroken, you may follow our step by step iPad 3.2 jailbreak with spirit guide.
Now if you are among those users who accidentally upgraded to iPhone OS 3.1.3 and are stuck with no jailbreak solution then here is Sprint jailbreak tool for you which can jailbreak stock iPhone OS 3.1.3 firmware for all iDevices including iPod Touch 3G. However Sprint cannot unlock iPhone OS 3.1.3 hence if you are stuck on emergency call mode or using unofficial carrier then Sprint jailbreak tool may not help you.
Here is complete step by step guide to jailbreak iPhone 3G and 3GS running iPhone OS 3.1.3 or 3.1.2
How to Jailbreak iPhone 3G/3GS 3.1.3 with Spirit
1. Download Spirit Jailbreak for Mac OS X & Windows
2. Make sure to have iTunes installed (Download iTunes 9.1.1)
3. Connect your iPhone 3G 3.1.3 or iPhone 3GS 3.1.3
4. Run Spirit Jailbreak
5. Now click on Jailbreak button as shown in screenshot.
Windows 7/vista users make sure to run Spirit in Windows 98 compatibility mode
6. Wait for Spirit to complete iPhone 3.1.3 jailbreak process,
7. Your iPhone will reboot automatically Once you see "Jailbreak Complete!" message click on Quite button
That's it, you have successfully jailbreaked iPhone 3.1.3 OS and you must see Cydia app in app list.
We will not be responsible if your iPhone turns unusable by following our guide proceed at your own risk.