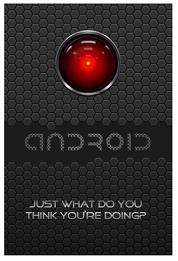 We, modern technology users, personalize our devices according to our preferences and tastes. This personalization makes us feel more comfortable with our devices and consequently increases our efficiency on them. We personalize our computers usually by changing our desktop wallpapers, using a different color scheme or overall theme. The same changes are applied on our cellphones to achieve the look we desire.
If you are an Android cellphone user who likes to try out different themes for their phone, then you particularly will find our today's post interesting. We have discovered a great website for Android cellphone themes titled HTC Phones. On the Android Themes page you can find countless themes for your cellphone which can be downloaded for free.
Below we present 7 notable themes which we believe will look great on any phone. For a complete list of themes visit the website's Android Themes page and browse through many visually brilliant themes for Android equipped cellphones.
Panda Home is a lovely Chinese android theme; it won the Best Home Replacement App award on ANA (Android Network Awards). With its easy operation, intimate setting of human nature, Panda Home easily beautified a user's desktop themes.
The 14MB HTC Hero Black Android Theme supports multiple ROM.
3. Echo Echo
The green look of the Echo Echo theme gives a fresh look to your phone.
The Teds Hero is for CyanogenMod 3.6.8.1, and it looks good.
5. Palm Pre 1.7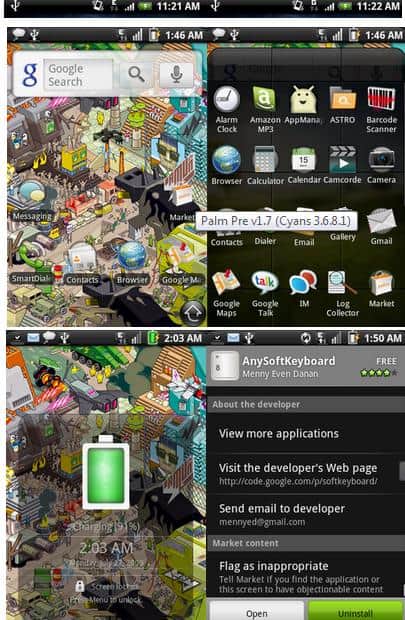 Android Themes Palm Pre v1.7 is released for Cyans 3.6.8.1, and the theme looks beautiful.
6. Aero Tinted Crystal 1.7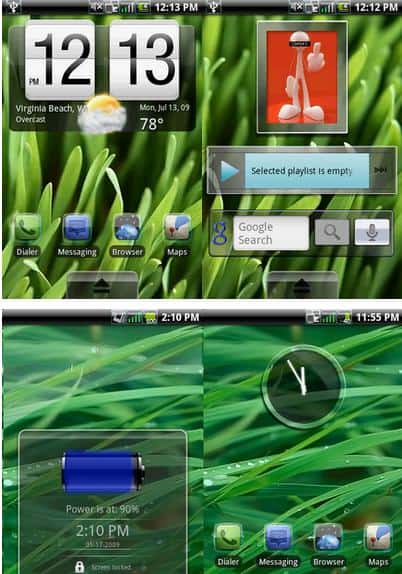 This is another green theme. The Aero is developed by Ultra Spikey and the Tinted theme is a crystal theme for Cyanogen 3.6.5.
7. Android Plus Black Theme 1.5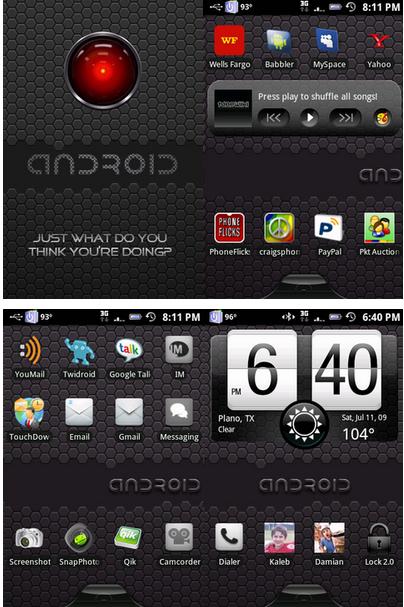 ohmarni, an XDA developer, release Android Plus Black Theme 1.5. TheAndroid Plus is a black theme and port for Cyanogen v3.6.5.