The sole reason of Microsoft providing Windows 7 Starter and Home Basic editions is to enable manufacturers to produce low end netbooks which costs less than $200, to keep this netbooks competitive Microsoft has developed Windows 7 Starter and home basic editions with reduced functionality which requires less resources and processing power which these types of netbooks lacks, at the same time keeping Windows 7 experience high for end users.
Though not all netbooks has scarcity of processing power or RAM, infect some of high end netbooks are quite powerful, enough to compete with regular laptops and desktop. On those netbooks users may wont to enjoy all the feature of Windows 7 including Aero effect. Unfortunately there is no easy way to do that.
But thanks to Aero Patch from smarty of Devianart now you can activate and enable aero glass effect, background wallpaper and personalization panel in Windows 7 Starter and Home Basic.
Personalization Panel (Aero Patch) is a lightweight utility that was designed in order to provide you with a simple means of activating advanced Windows visual features. After applying this patch, Windows 7 Home Basic and Starter editions will be able to display Aero Glass effects and themes.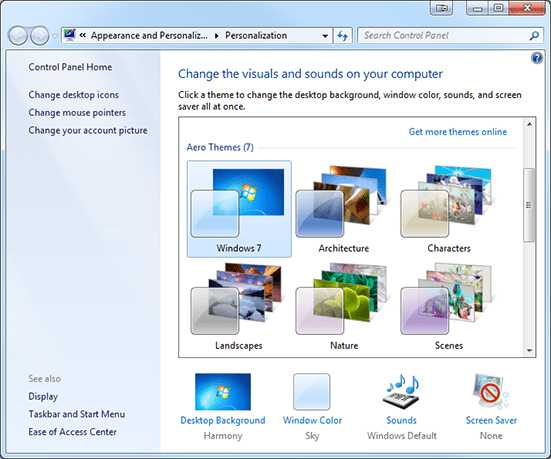 Running this utility will automatically restart your system to apply the changes. However, before deploying it you have to deactivate the antivirus to allow the registry and system file modifications. If you want to revert the changes, simply run the executable again.