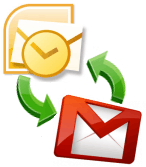 Most of the users prefer to use Gmail for their business communication. You can configure Outlook on windows to work with Gmail. Unfortunately if you add or remove contacts from Gmail web interface you need to also update outlook contact/address book manually.
To get rid of this manually contact synchronization task here is an excellent utility Gcontactsynch aka Google Contacts Outlook Synchronizer. This utility provides synchronization of Outlook contacts to and from GMail/GMail for applications accounts (even Standard Edition).
Google Contacts Outlook Synchronizer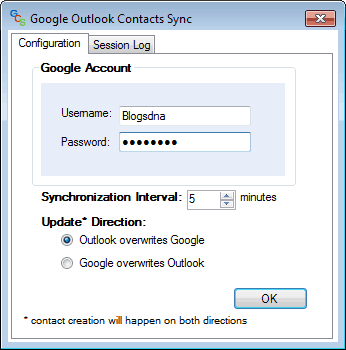 System Requirements
1. Outlook 2007
2. Windows XP+
3. .NET Framework Runtime 3.5
Download gcontactsynch (Google Contacts Outlook Syncrhonizer).