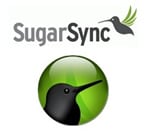 All the free email service providers have the restriction on attachment size, for example, on Gmail you can attach maximum 15 Mb of file and not more than that. The other issue with attachments is when you have outlook configured for your email account you may run out of space due to oversize Outlook .pst and in the event of hard disk failure you may lose all your email attachments saved in your Outlook folders.
To overcome all these issues, here is awesome add-in for Microsoft Outlook 2010 and 2008 released by online storage service providers, SugarSync. SugarSync add-in for Microsoft Outlook adds the capability to send attachments right to your SugarSync account as well as make all your attachments available for email receiver mean while also saving their mailbox space.
Once you install SugarSync addin for Outlook you will need to sign in into your SugarSync account. Now every time when you attach anything to your email message it will be automatically uploaded to your SugarSync account and link of the file will be added in your email. Receiver of email can click on that click and access the attachment.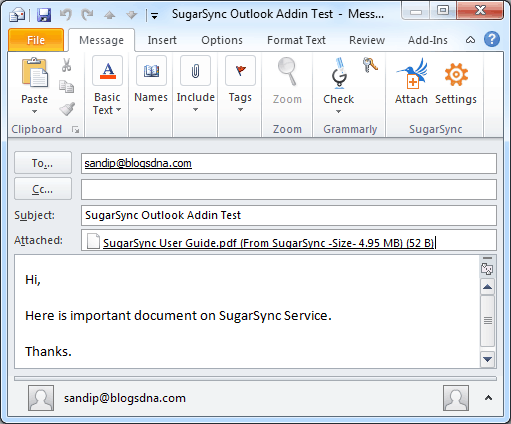 Another interesting feature this addin offers is ability to attach files from your other devices paired with SugarSync account. You can simply click on SugarSync attach button and browse and select device and file.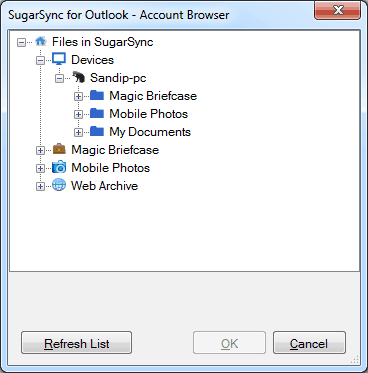 At any point of time if you want to review number of downloads of your attachment or disable access to those attachment just login to your SugarSync account  and perform the designer action.
Under Settings tab of SugarSync you can find each and every setting which you will likely need, from specifying when to use SugarSync for attachment to proxy settings and total available storage space information. You can also specify what to do in event of upload failure.
Here is demo video of SugarSync Outlook addin in action
SugarSync Outlook addin is compatible with Outlook 2010, 2008 and supports Windows 7 (32/64 bit), Vista (32/64 bit), Xp.