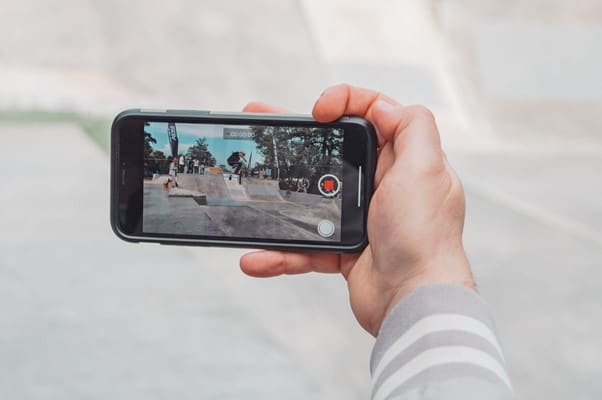 Today, anyone can shoot high-quality videos with ease. This was made possible by the fact that many smartphone cameras are comparable to, if not better than, professional cameras. As a result, shooting 4K videos to catch the tiniest details of what you're filming is simple.
You can use these clips for personal use or distribute your film on various social media networks. Furthermore, many digital marketers are shooting videos for a variety of purposes.
Regardless of whether on a smartphone or a laptop, everyone, at some point, will run out of free space. It is justified by the fact that 4K resolution videos are too huge to store in bulk, and many people are unable to do so.
There are various options for resolving this issue. You have two options: capture low-quality clips which no one would want to watch, or use video compression to solve the problem of limited storage space.
In this post, we'll go through the most effective, as well as free video compression software that can help you tackle the problem of running out of free space on your hard drive. We'll also go through some online tools that you may utilize without having to install any software.
Effective software
AnyVideo Converter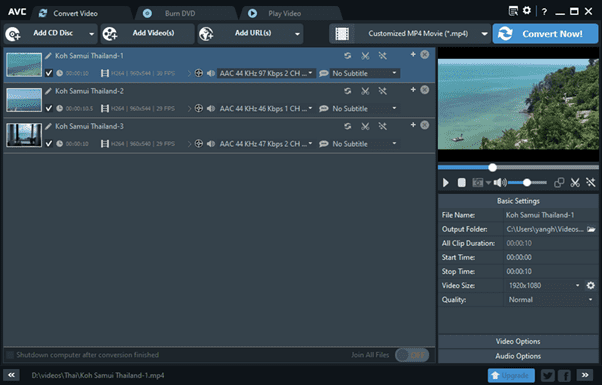 The toughest challenge is not only reducing the video size , but also maintaining the same quality. In this case, AnyVideo Converter can assist you, since it is capable of performing the above work flawlessly. The main feature of this video compressor is that it allows you to reduce the file size by roughly half while maintaining excellent image quality. It offers both a premium and a free version, which will suffice for resizing.
Advantages
Works with a huge number of various clip formats;
There are special settings that can be used for various devices if you don't know what format you need;
Hassle-free to use;
Before resizing, you can use the basic editing tools;
Ability to save audio tracks.
Disadvantages
Does not recognize multi-channel audio;
A lot of advertising;
The program is demanding on the resources of your device.
HandBrake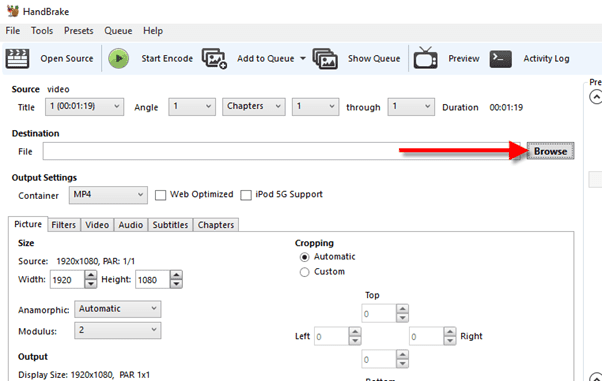 This is another free video compressor that can assist you in compressing videos if you want to make them fast. Anyone can choose the optimum size option by setting the quality retention percentage. It is possible to select preset settings in HandBrake to view the selected video on a variety of devices, ranging from smartphones to TVs.
Advantages
Basic tools to edit a video;
Ability to convert DVD video to other required formats;
Has a preview function.
Disadvantages
Can be tricky for a non-tech savvy user.
Freemake Video Converter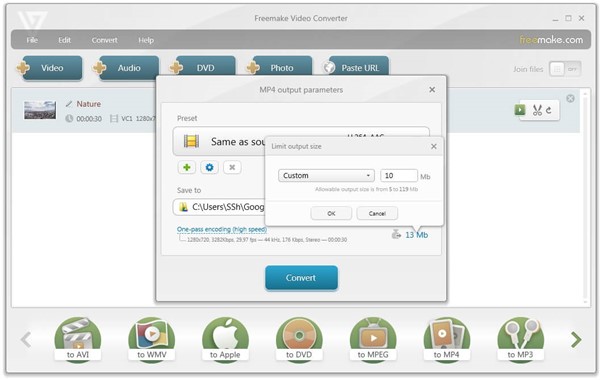 Because Freemake Video Converter contains all of the essential capabilities and tools, you can make any changes to the movie to prepare it for publication on social networking sites, a website, or a blog.
It not only works with many formats, but it also handles high-resolution clips captured on the latest cameras flawlessly. You can also make adjustments to the footage, such as cutting out pieces, changing the rotation, or merging numerous clips into one.
Advantages
Fast video resizing process;
High-definition video processing;
Availability of technical support.
Disadvantages
Some features are paid;
The presence of a watermark in the free version.
The best online tools
You don't need to install software that will take up space on your computer if you don't frequently work with movies that need to be modified or resized. If you don't require the extra functions provided in the above-mentioned software solutions, you can instead use a video compressor online.
Movavi Video Editor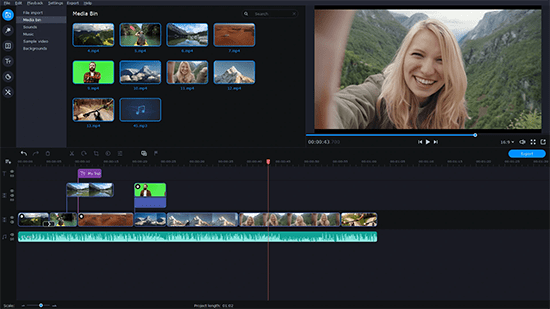 Movavi Video Editor allows you to resize any film without having to close your browser. The resizing procedure is simple and quick, and you can rest assured that your clip will be safe and secure. All you have to do is drag or choose the necessary motion picture from a folder, and then select the compression size you require. You can save the clip to your PC or laptop once it's finished.
Advantages
Fast resizing speed;
Suitable for beginners;
File security;
Easy to use;
Ability to import files from Dropbox, as well as Google Drive;
Choice of compression level.
Disadvantages
You can upload videos, weighing no more than 500 megabytes;
The presence of a watermark.
VEED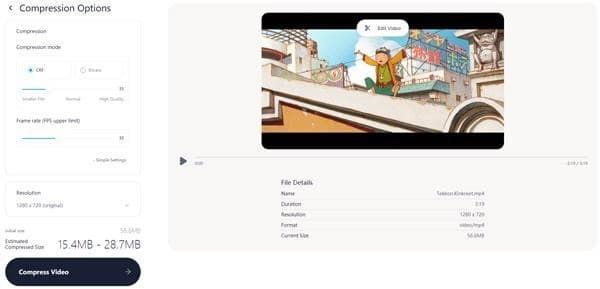 This online service allows you to fully engage with the editing process of your movie, as well as instantly make video size smaller. It is also important that after compression in VEED you will see that the quality and sound of your clip will be excellent.
Advantages
Fast loading;
There are lots of tools for editing clips;
Ability to add a clip from Dropbox, or using URL.
Disadvantages
The presence of a watermark;
Limited file size for compression.
AConvert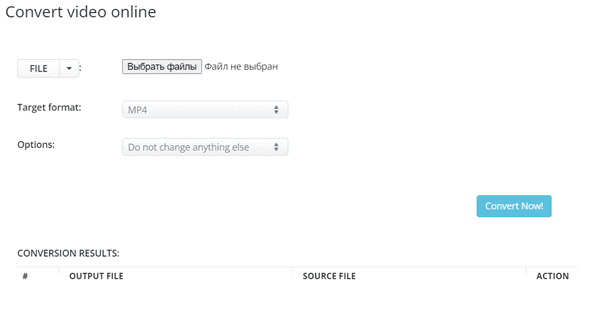 Not just movies, but also PDF files, e-books, photos, audio, and other materials can be resized and converted using this online service. AConvert is simple to use, and you don't need to register to take advantage of its capabilities.
Advantages
Powerful video conversion functions;
Ability to import files from Dropbox, as well as Google Drive;
Huge selection of output formats and choice of compression settings.
Disadvantages
You can compress video, the size of which is no more than 200 megabytes;
Limited opportunities for sharing motion pictures.
YouCompress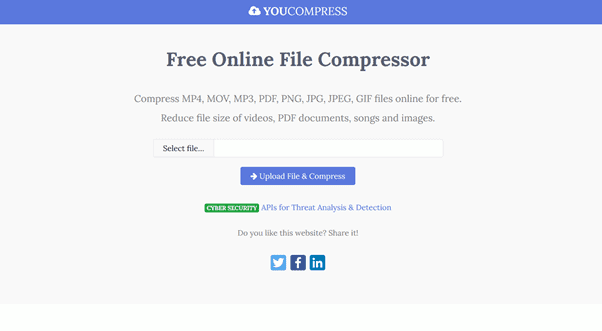 You may use YouCompress to compress not only movies , but also audio tracks and graphic assets. You will not be limited in the number of files you can adjust in size in this scenario. However, it is not possible to access the settings menu, unlike other online services, because this process is automated.
Advantages
Fast file compression;
Easy to use;
No watermarks.
Disadvantages
The inability to choose the output file format, as well as customize the compression process.
Conclusion 
If you frequently work with motion pictures, whether you're doing them for your blog or work, you should consider using the free software apps, which have a variety of useful features and tools and allow you to not only resize but also edit your clips. If you don't work with video very often, it's advisable to use simple and effective online programs that can resize films rapidly without sacrificing quality.