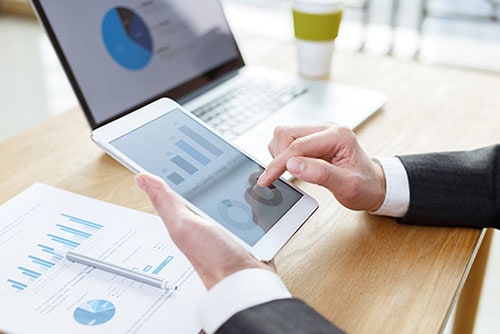 Gone are the days when we had to rely on pen and paper for personal finance management. In this day and age, you don't have to hire someone to keep track of your expenses, as you can use a software tool to keep track of your spending.
The changing mobile banking trends promise that it'll only become easier to send and receive money in the future. But at the same time, you have to ensure that you don't find yourself spending money on things that are not even useful for you.
The problem is that many personal finance management tools are not free. Instead of using Windows or the macOS, you can switch to any Linux distro and use free personal finance tools – allowing you to enjoy maximum features without costing you a single penny.
1. HomeBank
What if you have never used any personal finance app in the past and don't want to spend a ton of time learning how to use one? In this case, you will need a user-friendly tool that's easy to use and allows you to manage your expenses in no time.
HomeBank is easily the most user-friendly personal finance management made for Linux users. This tool comes bundled with many Linux distros out there, and you might not have to install it in your system. The download process is super easy in case it doesn't come bundled with your Linux distro.
The good thing about this app is that it doesn't force you to learn the double-entry bookkeeping system. After installing this app, you will first have to create your account to access the features of this app. You can then export your spending reports in different formats depending on which format is more useful for you.
2. GnuCash
What if you want to track the spending of your small business or a small team but don't want to buy any specialized tool for SMBs? Going for GnuCash is the best option for you. Using this tool, you can record how much you are spending on operating your business.
One of the downsides of this tool is that it doesn't support multiple user logins at a time. However, its biggest advantage is that it comes packed with many amazing features that are hard to find in a free tool.
You can manage your spending in different currencies using this tool, set payment reminders, and many other features that can help you keep track of your expenses easily.
3. KMyMoney
If you are a long-time Windows user and are making the transition to the Linux distros, then using the KMyMoney tool is the best option. Setting up this tool and getting started is effortless, and the learning curve isn't tough at all as this tool is geared for beginners.
Keep in your mind that this tool is not the best option for business owners out there. However, with this tool, you can easily track the spending of your SMB or your small team, so you can make smarter decisions.
4. Skrooge
For users who have been relying on spreadsheets for a long time, if you want a more sophisticated tool for managing your finances, then Skrooge is the best option. Managing personal finances using this tool is super easy as it comes with a ton of handy features.
Skrooge is very reliable for devising a budget plan and tracking how much you make and spend. The reason why this tool isn't famous like the others is because of its User-interface. It's difficult to get up and running with Skrooge, and you will have to spend some time learning how to use it.