Android fans are always constantly looking for ways to make their phone stand out from others. The easiest and the best way to customize your android device is through changing homescreens and Android market offers a plenty of custom options for the same.
There are a category of Android homescreen launchers that provide speed as well as lots of customization for your Android phone. To top the charts for best homescreen launcher for Android we have ADW launcher, Go launcher, Helix launcher and quite a few. But if you are on a mission to take out all the looks of an Android phone from your homescreen, you should definitely try out iLauncher for Android that emulates your homescreen to look like an iPhone.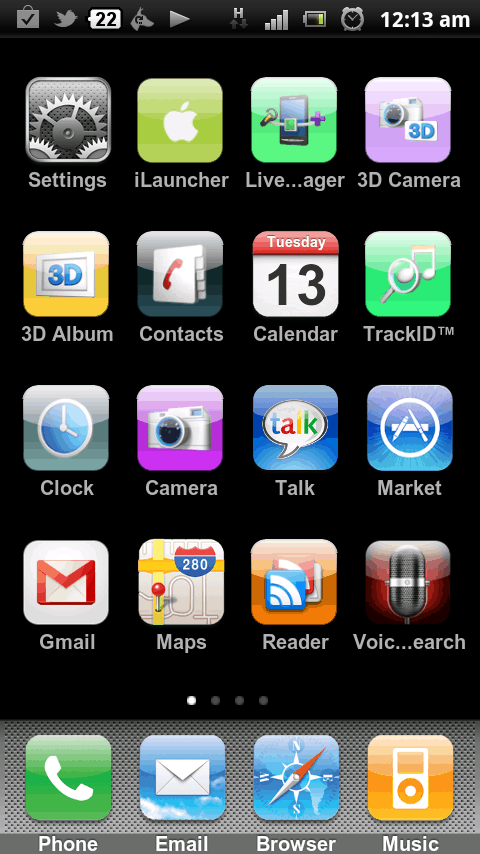 The first thing that would impress you about this launcher is the small app size, just around 1 Mb in size. Yet we were amazed by the sweet and amazing looks of the icons that the launcher packs in. On our test, the launcher recognized most of the apps on our phone and produced high-res icons for them, none of the app was left ugly.
Apart from the great looking icons, the iLauncher is easy on the phone memory too. The rotation from one screen to another is quite snappy and does not show any signs of lag.
That being said, we did not found much options and customization in the free version of the app that we tested for this post. As a matter of fact, you won't easily agree that this is a contemporary homescreen app for Android for as soon as you launch the app, there are no home screens ! No we are not kidding. A conventional app drawer with the list of apps, is the approach taken by iLauncher for Android.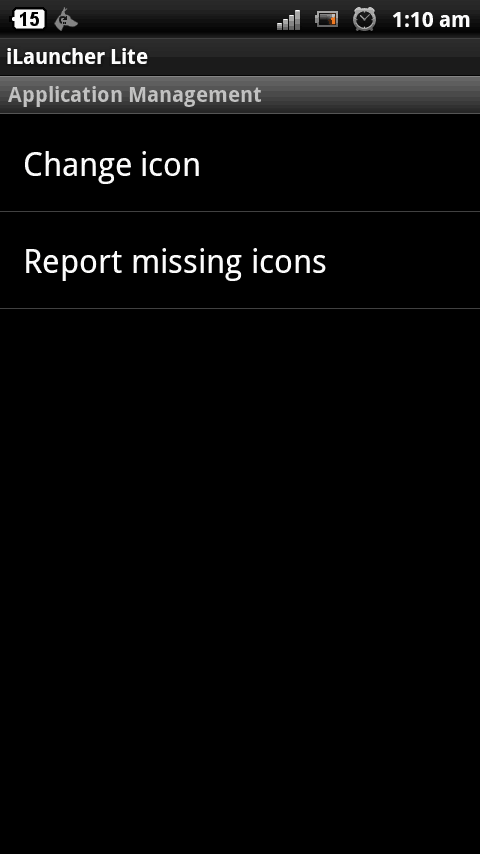 With the iLauncher app, the navigation keys of your Android phone are pretty much useless on the homescreen. You cannot pull down the notification area and option key for settings does not work as well. But there is a settings icon on the app drawer for the rescue.
You have a iOS looking dockbar in the bottom with 4 icons respectively for phone, email, browser and music. Your apps are arranged in different app drawer screens and there in no way that you can customize anything with this homescreen. The only setting option that we could found was to replace icon for an app and that's all there is.
That being said, the paid version of iLauncher promises much more customizations like long touch to move and position, customizing the dockbar, uninstall any app by dragging to the dockbar and spotlight search. The list of options in the paid version of the app looks promising and we may as well be reviewing the paid version of iLauncher pretty soon.
In the meantime, you can download the lite version of iLauncher for Android here.