If you're looking to merge and mix numerous Mp3 files into a single track, we've got a treat for you. Audio-Joiner is a web based (free) service that gives you the ability to join several songs (Mp3, M4a, Wav, etc) into a single track perfectly. You are not required to download anything or sign up for an account. Here's how it works.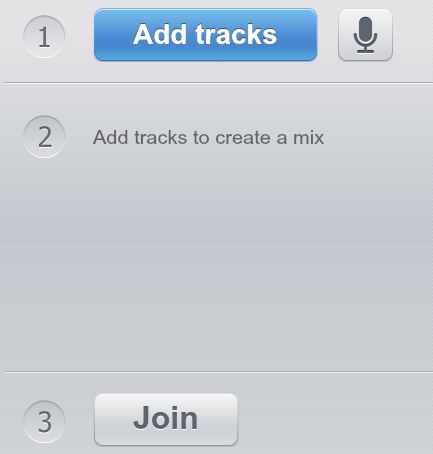 You'll notice that Audio-Joiner's user interface is pretty straight forward. To get started, click on Add tracks and select the file(s) that you want to merge. Audio-Joiner supports almost all the popular formats including Mp3, OGG, WMA, M4A and more.
After you've added the tracks, it'll show you how lengthy the songs are, interval adjustment, crossfade and fade-out options. If the "Crossfade" function is enabled, one track will gradually fade into another: the first track will gradually vanish, while the second will grow louder. With interval adjustment, you can adjust a specific interval to be played in your songs.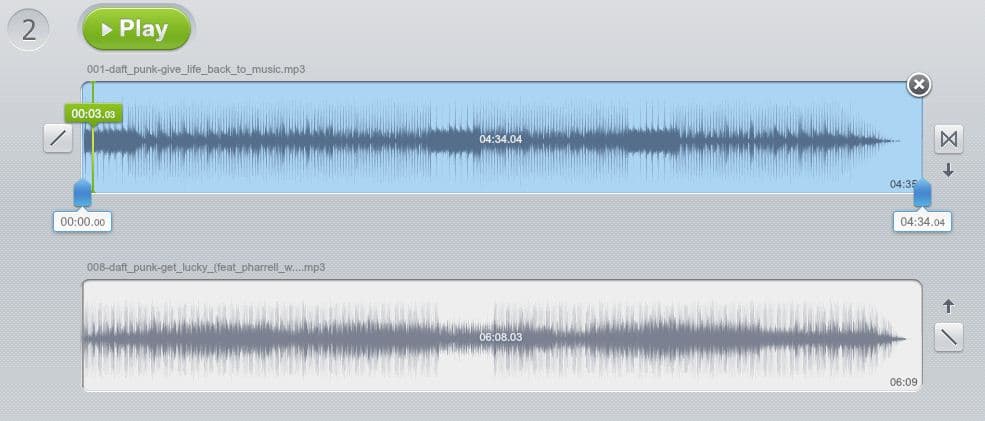 As soon you've selected the settings to your likings, hit 'Join' and Audio-Joiner will start merging your files and present you with a link to download your mix. If you're not happy with the mix, you can click on 'Get back to editing' or 'create a new mix' from the same page.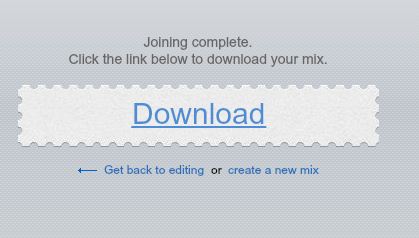 There is not limit to the number of tracks that you can upload, the only restriction is that merged file shouldn't exceed 750 MB. All in all, it's a great service. It didn't take long to merge the files and the output was excellent. Another thing worth noticing is that if you open a video file, Audio-joiner will extract audio track from it as well.
Check out Audio-Joiner