iPhone is one of the greatest inventions from apple. The iOS gives better user interface and most of the people are addicted to it. Majority of them do not know about the tricks which they can apply on it to make it more useful and gorgeous. Here is one of them.
As we all know, Lot of people will set the photographs as wallpaper.  When they do so, They would feel little bad about not able to set it without the icons. It's so simple and Here is the way to do so.
Step 1:
Go to settings –> Wallpapers & Brightness –> Choose a New Wallpaper –> Set it for Home Screen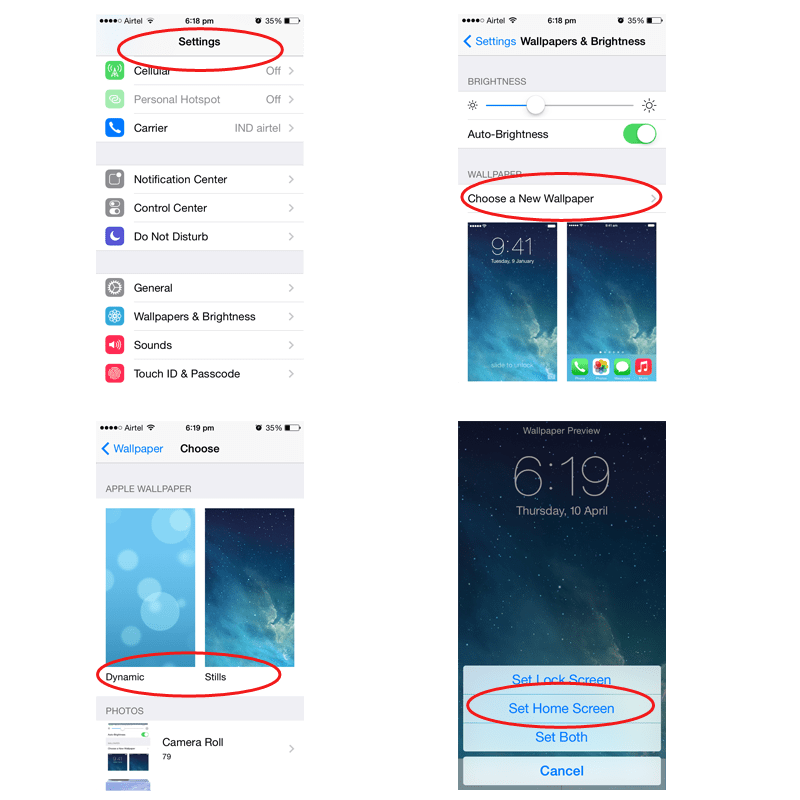 Step 2:
Exit from Settings and Go back to the Home Screen (1st screen). Considering the user has apps on 2 screens. Tap on the 2nd screen and Hold on any app icon to make it jiggle. When it starts jiggling, tap on any app to move it to the 3rd screen. All the apps have to be moved to the 3rd screen. Now, the 2nd screen is left with no icons.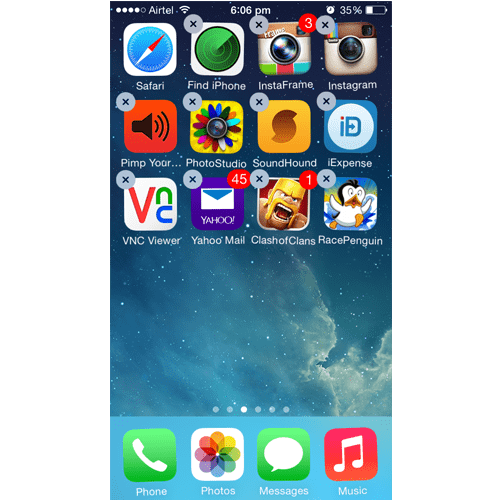 Step 3:
Now, Repeat the Step 2 to move the app icons from 1st to 2nd screen.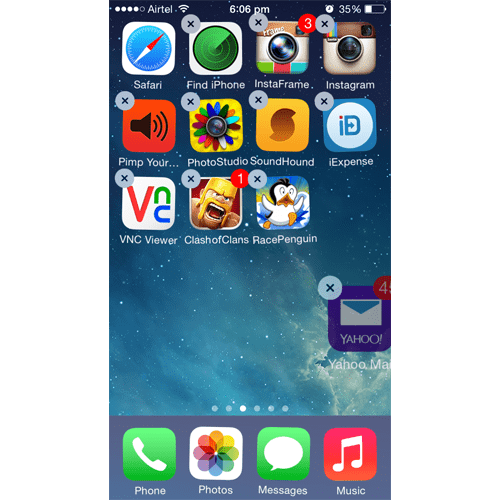 Voila !  You have made it and you can see your photograph without any icons on iPhone. Normally, iPhone will automatically delete the empty screens. But it will not delete the Home Screen (1st screen) by default. This lets the users to set the wallpaper without the icons.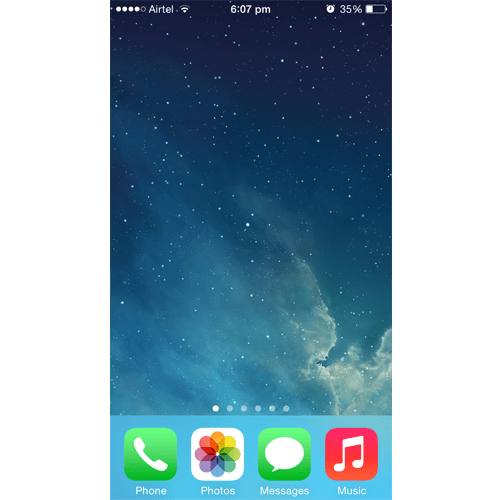 Leave your comments and let us know, If you experience any issues in setting up this.