Lots of people do own an iPhone. Though many people buy an iPhone majority of them do not know some mandatory stuffs like setting up their favourite tone as ringtone. In iPhone the user cannot set mp3 or any other tracks for ringtone. It should be in *.m4r format (example: ringtone.m4r) In order to do that the user needs ringtone makers. Plenty of ringtone makers are roaming in the market. Here 5 ringtone maker apps for MAC are listed.
1. Ringtone Maker / iAm Ringer
Lots of ringtones are available in the app store. People who want to use their favourite track for free of cost can go with this product. It does its work. You can create ringtones by dragging and drop the sound files into this. It's so simple to use. It has zoom-in and out option. The ringtone would be automatically synced with the iTunes when the iPhone is connected with MAC. It has got Lite and Pro versions. This app is available for download in MAC app store.
Mode of Payment: Free (Lite version)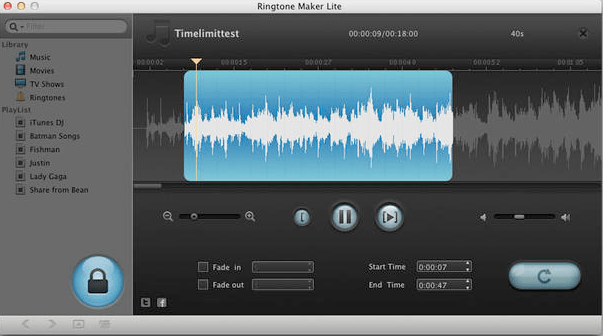 This is another great tool to customise the ringtones. The user can even create ringtones from the sound recorded through the MAC's microphone. It has got preview feature to listen to what actually the ringtone is. This tool supports many ringtone formats. The user has to connect it with iTunes to sync it with iPhone.
Mode of Payment: Free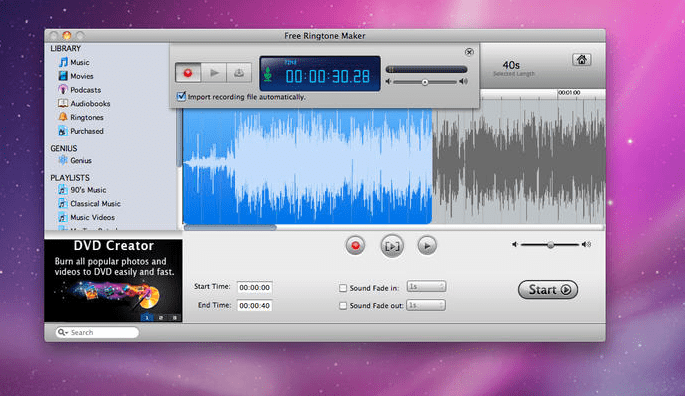 It has got fade-in and out and volume adjustment to create customised ringtones. The user has to add the sound file in the timeline to create ringtones. It lets  the user to amplify the sound and make it more audible when iPhone rings. This developer has also got video converters in the app store.
Mode of Payment: Paid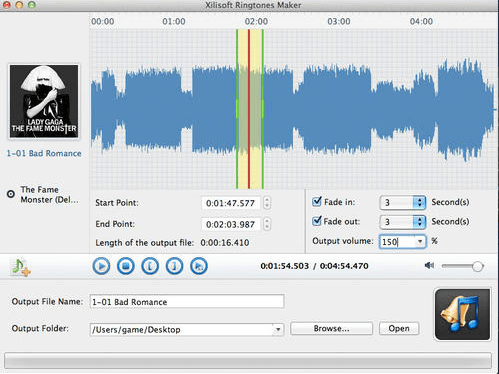 Using this app the user can create ringtones. By looking at waveform of the audio file, The user can easily scroll through the file to edit the sound file. It has got zoom- in and out effect to make the job more easier. This tool supports auto volume and can be synced with iTunes.
Mode of Payment: Paid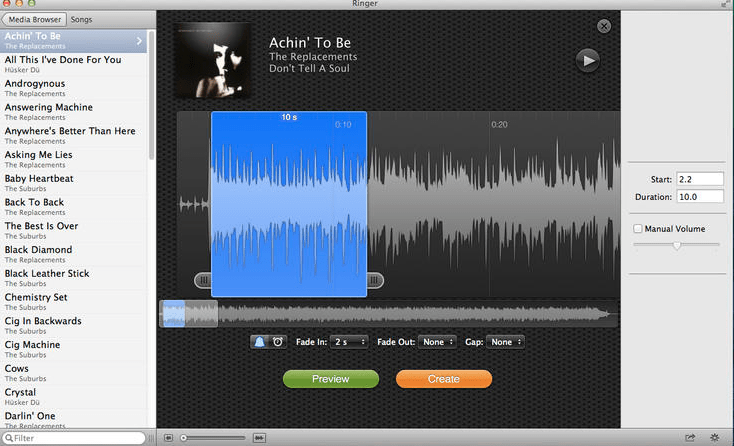 This app supports many audio formats to create ringtones such as m4a, mp3, aac, mov, avi, flv etc… The user has to drag and drop the sound file to start working on. It features with an effective timeline to scroll through the file to edit. It lets the user to use widely known couple of shortcuts to work with it. It makes the work to be done very soon.
Mode of Payment: Paid