Most users tend to customize start menu, taskbar, desktop and several other settings. The biggest issue with customization is that often it leads to missing required options after customization. If you have recently customized Windows 7 start Menu and it's messed up now and you are desperately looking for way to restore Windows 7 start menu default settings then check out below guide.
Restoring Windows 7 Start Menu to default settings is very easy and takes only few clicks check out below step by step guide.
How to Restore Windows 7 Start Menu to Default Settings
1. Right Click on taskbar and select properties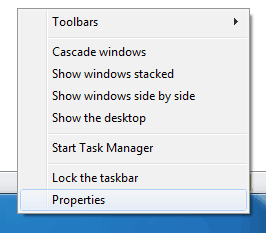 2. Click on Start Menu Tab and click customize button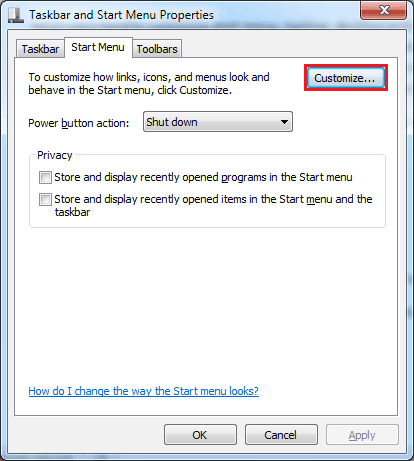 3. Now click on "Use Default Settings" button at the bottom of customize window.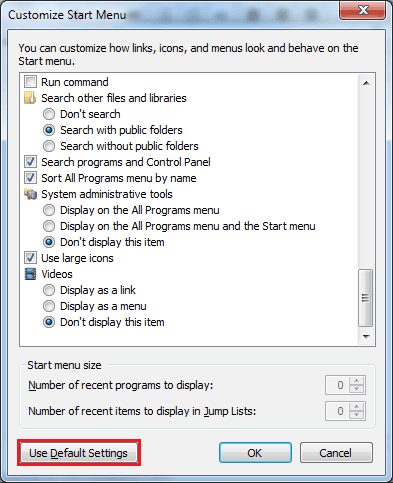 That's it, now your Windows 7 start menu is restored to default settings.