At the time, it seemed as though they weren't all that popular. But a lot of people moving from Windows 7 to Windows 8.1 mourn the loss of desktop gadgets. If you find that you miss these handy little utilities, you'll be pleased to hear that there is a quick and painless way to get them back.
This is not a case of tinkering with the registry or adjusting hidden settings; all you need is a free tool called 8Gadgetpack. Grab yourself a copy of the app and once the download is complete, double click the file to start the installation.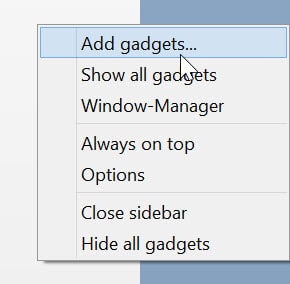 When you finish the installation process, tick the box labelled Show gadgets when setup exits and click Finish.
You will immediately notice that the look of 8Gadgets is virtually indistinguishable from the original gadgets in Windows 7. There are a number of gadgets displayed in the sidebar by default but you will probably want to add more of your own and customize those that are already there. Right click an empty section of the sidebar and select Add gadgets.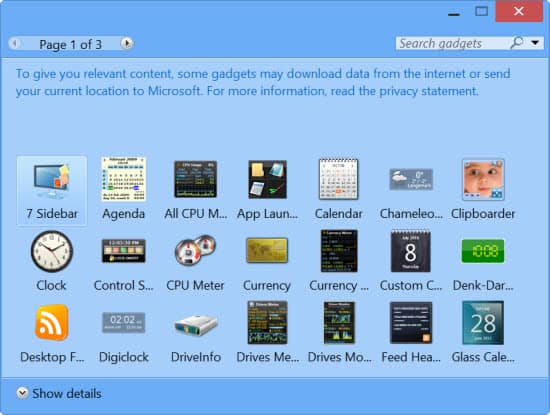 There are plenty of gadgets to choose from, covering everything from images and news to system monitoring and notifications.
Many of the gadgets you add will have settings that you can configure. Just right click a gadget in the sidebar and select Options before making any changes you need.
You'll notice that the gadget sidebar disappears from view as soon as you switch to another app, but this can be solved by right clicking the sidebar and selecting the Always on top option.
Have fun with your gadgets! Don't forget you can move them around to new positions by simply dragging and dropping as required.