Consider a situation: you found a couple of funny images on a website and you want to download them all. One way would be to download each image one by one and save it on your computer, however, this process can be time consuming especially if there are a lot of images. Thanks to Image Downloader for Chrome, you can download bulk images from any web page.
With Image Downloader for Google Chrome, you can view all the images on any web page you visit and manually select the images you want to download. It will display all the images that are present on the webpage and its up to you to download the ones you need.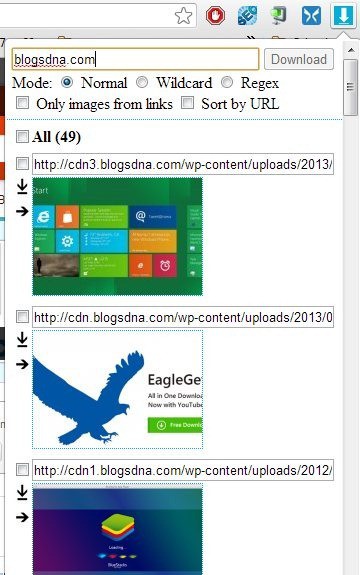 Once installed, a small arrow icon will appear in your Chrome's task bar. To get started, open the web page from where you want to download the images and click on the extension icon. It will display all the images present on that web page. Do note that it will display images from the ads as well and you can filter them out using the URL of the website from where you want to download. The location where it saves all your files depends on the download location for Google Chrome. If you specified any specific folder in Chrome settings, it will save all the images there otherwise it will ask you where to save the file.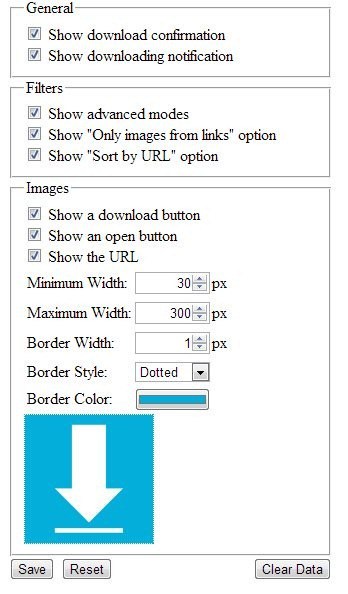 From settings options, you can change and resize the image as well. You can make the extension display image URL, manage image width, add border, manage border color and more.
In conclusion, I must say that Image Downloader for Chrome is a very useful extension for Google Chrome that allows users to download mass images from any website you want in few simple clicks. Feel free to share your views using the comments section below.