The internet has a lot of interesting stuff to offer people. Because you cannot check out all of it in one reading, you often end up bookmarking all the stuff you like. But because people do not have the time to properly sort their bookmarks, the bookmarks folder ends up being cluttered and makes it difficult to find your desired page. What would be extremely helpful is a way to have the bookmarks automatically sorted so that whenever you need to find a webpage, it is easier to locate.
While there are numerous ways to sort bookmarks, the one that will be most helpful is an alphabetically sorted list. If you have ever tried manually sorting your bookmarks, you might already know that it is not an easy task. Thankfully, there is a tool called "Auto-Sort Bookmarks" that automatically sorts your bookmarks in an alphabetical order.

Auto-Sort Bookmarks is a free to use tool that helps you achieve a neatly sorted bookmarks folder. The sorting supported by the tool is alphabetical one. The tool comes in the form of a browser add-on for Mozilla Firefox. After you install the add-on, you should enter the toolbar customization options of Firefox and scroll down for newly added buttons. You will find a new button labeled "Sort Bookmarks."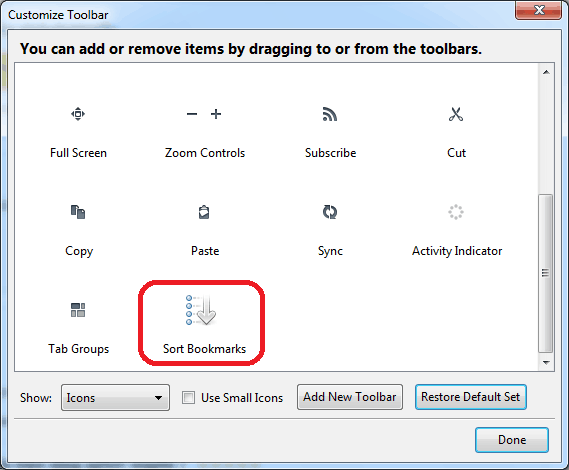 Drag this button to any place on the toolbar you like. To sort your bookmarks, simply click on this button. You will then find that all your bookmarks have been neatly sorted alphabetically.
You can access the add-on's options to specify whether or not the sorting occurs automatically or only when you click on the add-on's button. You can also specify whether folders should come before regular bookmarks and whether or not the bookmarks toolbar should be sorted.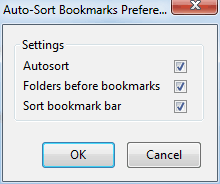 This nifty little add-on makes Firefox more convenient to use by improving the way the bookmarks are listed.