There are times when you want to quickly add some effects to your pictures or edit them, but you would rather not open up an editing software for it or download any if you dont have one just to edit one picture. That's when Quick Picture Tools comes in handy. This is an online tool which can be accessed easily.
You need to go to Quick Picture Tools homepage, and there will be a grid of options to choose from.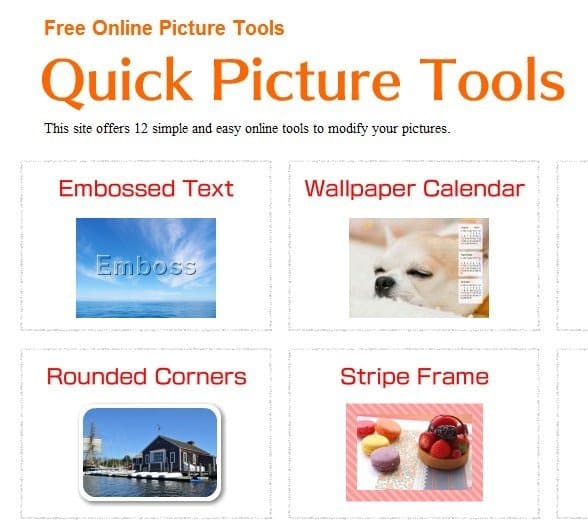 You can emboss text on a picture, round the corners of the image, combine multiple images in a collage, blur the edges, make a wallpaper calendar, add a striped, embossed line, or a line frame, add text, make a multiple picture wallpaper, give the effect of a printed photo, or crop the image. Hence, there is a variety of options available for selection. These tools are easy to use and you click on any one of them and this will re-direct you to a new webpage where extra options will be available. Let's say we want to blur the edges of a picture, clicking on it will redirect you to a new page where you can select your desired settings. You can resize the image; select blur settings, JPEG quality, etc. Once you are done with the settings, just click on Generate Image button and it will edit the image accordingly.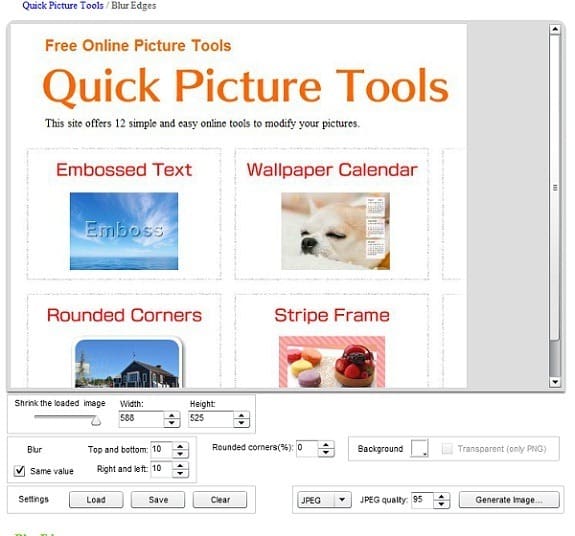 The editor page also shows you detailed instruction how to make use of the software so you don't have any trouble using it. You can use it for free to customize your images. Feel free to comment!
Check out Quick Picture Tools