About two months back Microsoft had made Windows 8 Release Preview for public download and news are coming that Microsoft Windows 8 has reached to RTM (Released to Manufacturing) milestone and has started seeding RTM build to OEMs. Unlike Windows 7, Microsoft has managed to keep tight led on Window 8 Build leaks and very few builds of Windows 8 surfaced on Internet.
But who thought the biggest surprise for Microsoft Windows 8 enthusiast will be at Windows 8 RTM. Wzor one of oldie and pioneer of many Window 7 leaks, has once again done it. Microsoft Windows 8 Professional RTM build has been leaked on internet already.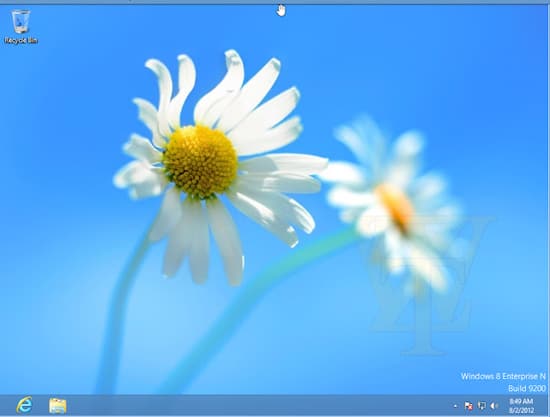 The build number of leaked Windows 8 RTM is 9200, which matches with the build seeded to OEMs. Below is the complete build information of leaked Windows 8 RTM,
Windows 8 RTM 32-bit
BUILD: 6.2.9200.16384.WIN8_RTM.120725-1247
FILE: Windows_8_Pro_EN US_x86.ISO
SIZE: 2,632,460,288 byte
SHA-1: B30B7D770F047CF427E836ABC048501EFF8A1FAC
MD5: 99C94934E53B4E28E955D4FCB06CAAA8
CRC: A13474A9
Windows 8 RTM 64-bit
MICROSOFT.WINDOWS.8.ENTERPRISE.RTM.X64.VOLUME.ENGL ISH.DVD-WZT
BUILD: 6.2.9200.16384.WIN8_RTM.120725-1247
FILE: 9200.16384.120725-1247_x64frev_Enterprise_VL_HRM_CENA_X64FREV_EN US_DVD.iso-
SIZE: 3,490,912,256 byte
SHA-1: 73DF20A98D8CDF52E70FBFFECBEBA63F2A242322
MD5: 73CE7A432BA94AFC2C7A4F05B507D8F1
CRC: C5BF29FF
We will update this post with more details about changes and new addition to Windows 8 RTM compared to Windows 8 Release Preview.
Via – http://www.adslgate.com/dsl/showthread.php?t=1345926 & Windowsblogitalia & http://twitter.com/AngelWZR/statuses/232108344939249664