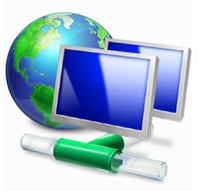 Are the different network settings on your Laptop/Desktop creating trouble for you? Then a Network Profile Manager is the must-have software for you. These managers help you create and manage different network profiles on your device and enable you to have a hassle-free experience while switching networks (for example your workplace network and your home network).
NetSetMan
NetSetMan is a Network Profile Manager that gets things done. It has a simplistic user interface that is neatly laid out.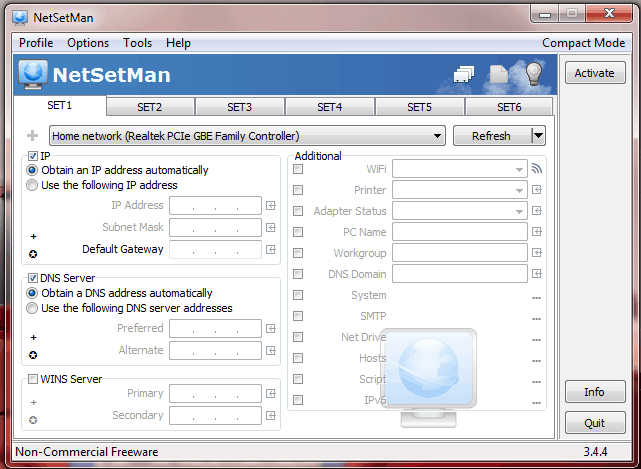 It offers upto six different network profile presets. Each preset can be configured according to personal use.
The Tools menu enlists the important Windows Network Setup Tools like the Windows Network Connections and Windows WiFi Management under one menu which is very helpful.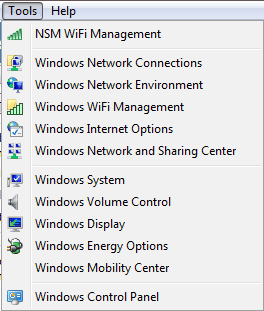 NetSetMan also enables users to export or import the profiles and settings of the Software from one PC to another.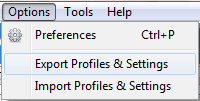 Overall, NetSetMan offers great functionality and is a very capable Network Profile Manager.
Download here.
TCP/IP Manager
TCP/IP Manager is a Network Profile Manager that lets you create and manage different network profiles with ease. Switching between different network profiles  is a breeze.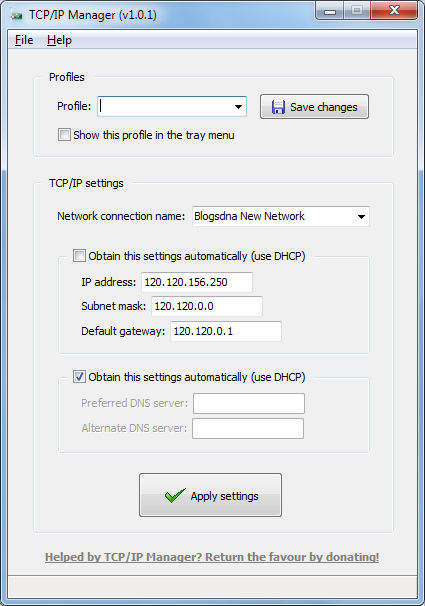 Read our earlier review here.
NetCon Manager

NetCon Manager is another Network Profile manager which lets you create different profiles for different network connections. Read our review here.
Mobile Net Switch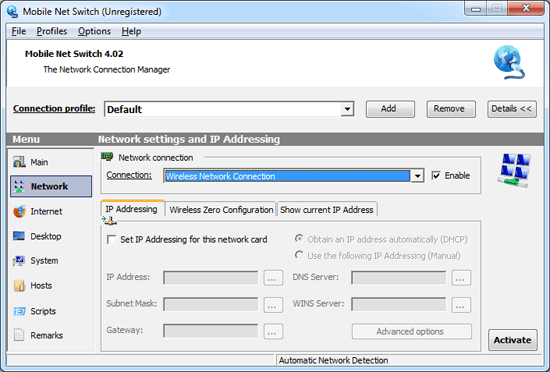 Mobile Net Switch is one of the best Network Connection managers we tested. It is straightforward to use and has a lot of configurable options.
Read our full review here.