Google Drive aka GDrive, the only product from Google which has been in rumors for the past couple of years and yet many doubt about it existence. Google Drive is deemed to be a cloud based online storage service from Google which will offer online space to store your documents, media and other data similar to a DropBox.
Though Google has never publicly accepted to be working on GDrive, but the discoveries of Google Drive hidden reference in codes keep popping up now and then.  The recent discovery might blow you away, the Brazilian site Gemind has found a workaround to get the Download to Google Drive option inside Google docs. Unfortunately it's just link which you can access which is not functional at the moment and might be under beta testing to certain privileged users or Google employee.
The complete step by step procedure to enable Google Drive in Google Docs has been posted by Gemind. For your convenience, we have cross posted these steps here along with short video tutorial on how to enable Google Drive at the end of this article.
So follow below steps and get Download to Google Drive option in your Google Docs.
How to Enable Google Drive Option in Google Docs (Chrome Only)
1. Login to your Google Docs Account in Google Chrome
2. Now Start Developers Tools fromChrome Options -> Tools -> Developer Tools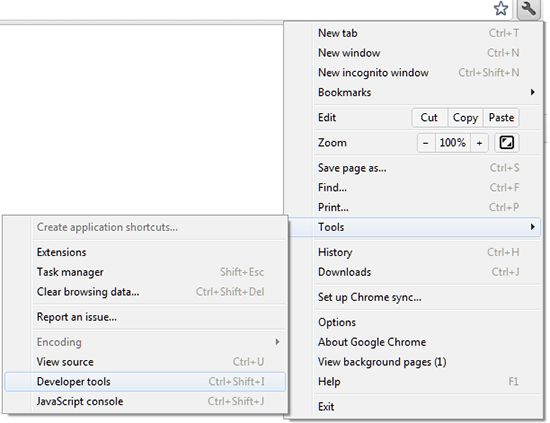 3. Now under Developer Tools tab select Scripts and Programs option
4. Now search & locate "cookieFetchElement" usually at line 365

5. Put a breakpoint on above line and refresh the page
6. Now go to Console from Developer Tools tab and run following code
config.ed = true;

config.ddu = '.';
7. Close Developers Tools and click on Download Icon to access Download To Google Drive Option.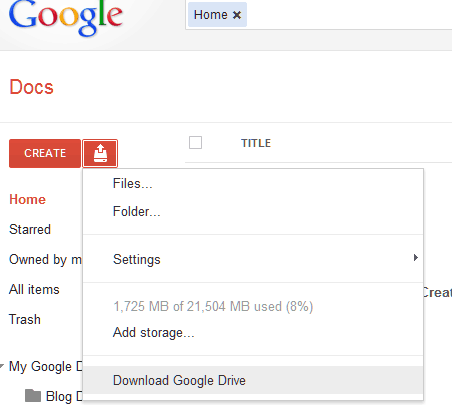 Video Tutorial on How to Enable Google Drive Option in Google Docs
Via The Next Web