Software giant, Microsoft, released a new version for the DirectX which has now been made available for download, just before the start of a new year. Microsoft Download Center was seen flashy as it displayed a brand new version of DirectX End-User Runtime Web Installer which provides updates to 9.0 as well as previous versions of DirectX.
Usually we administer a new installation in form of an update or version, in form of a collection but this time we see it offering the DirectX End-User Runtime Web Installer all alone.

The tech giant revealed:
The DirectX end-user installation includes the D3DX, HLSL Compiler, XInput, XAudio, and Managed DirectX 1.1 components. Note that the DirectX Runtime (Direct3D, DirectInput, DirectSound) is not part of this package as it is included as part of the Windows operating system, and therefore cannot be installed or uninstalled. Updating the DirectX Runtime is achieved by installing the latest Service Pack or obtaining a newer version of Windows.
The DirectX End-User Runtime Installer does not bring Windows 7 DirectX 11 to older operating systems. Users running Windows XP would continue to share privilege at DirectX 9 level. Direct X 11 would be available to users who have upgraded their operating systems with Windows Vista Service Pack 2.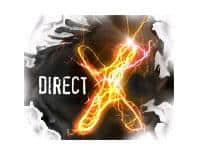 For those users who are running Vista as their primary OS would need to download and install the "Platform Update for Windows Server 2008 and the Platform Update for Windows Vista.
Download DirectX End-User Runtime Web Installer [here]